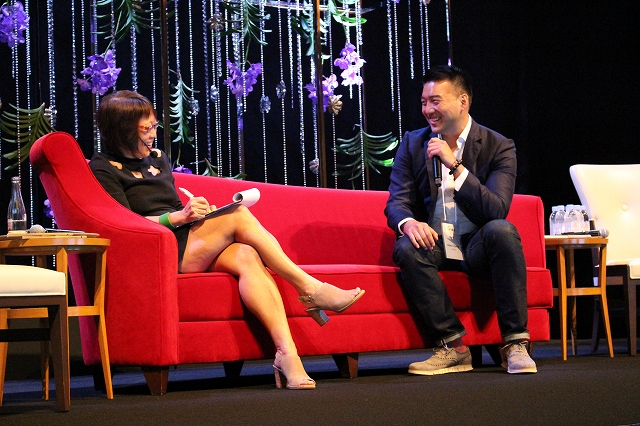 Alan Chang, Managing Director Northeast Asia at airbnb, revealed at WIT Japan 2015, an international conference for OTA, on June 5 that the sharing economy business has grown in Asia since it started three years ago, and particularly in Japan, the business has expanded by three times for the outbound market and by five time for the inbound market. "This year, the Japan market is expected to grow by 7 times this year," he added.
Chang picked word of mouth on SNS and localization as a key of the rapid growth. airbnb tries to understand and accept different cultures and to create products demanded by local markets, for which airbnb staff and engineers experience local lifestyle and meet local hosts and users, according to Chang.
Chang also explained that airbnb tried to establish communities in major cities in Asia including Tokyo and Osaka to grasp customer needs. As a result, the approach contributes to expansion of intra-travel in Asia, as he revealed that 80% of all users enjoy the airbnb service within Asia, like Japan, China, Hong Kong or Korea.
When WIT founder Yeoh Siew Hoon who led the discussion asked Chang how much you can grow, saying that it may be possible for 50% of about 7 billion people in the world to offer their own houses, Chang simply answered that sky is the limit, but emphasized that the airbnb's philosophy is to provide an experience that enriches a traveler's life.
In Japanese