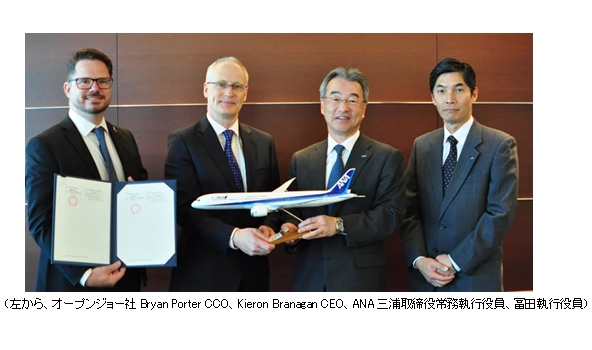 ANA announced on April 15 that the airline has signed with OpenJaw for joint development of a NDC (New Distribution Capability) platform, the Ireland-based travel system developer. Through the collaboration, they will work together to develop a platform directly connecting the ANA booking system with air ticket distributors for international flight ticketing.
They expect to connect the built platform with online search engines in the second half of FY2019 and then to extend the service to travel agents or service providers. 
OpenJaw is an IATA NDC and IATA ONE Order Strategic Partner with Level 3 NDC Certification. 
Possibly delivering images of rich contents, the integrated NDC Platform will set the standard for convenience while also delivering wider opportunities for passengers to purchase ancillary services, such as preferred seats or lounge access.