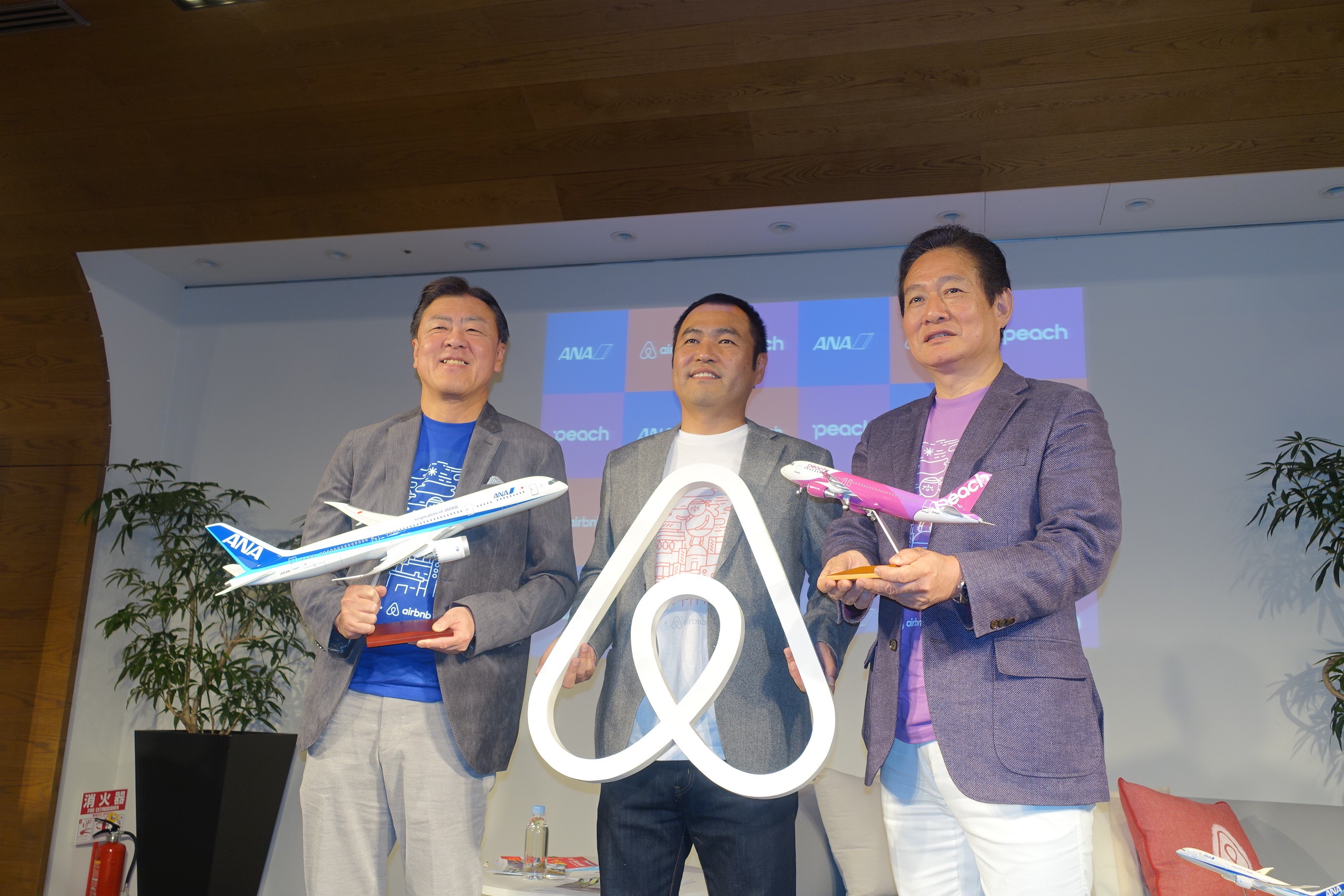 ANA, Peach Aviation and Airbnb signed a partnership on November 6 to create new travel styles for Japanese people by taking advantage of their respective marketing powers.
According to the partnership, ANA and Airbnb jointly launched a special website introducing Airbnb listings on five different themes including farming experiences, resorts in Japan, and Japanese traditional houses. An ANA Mileage member who books Airbnb on the site receives up to 200 miles. The site also provides coupons equivalent to 3,000 yen per person.
Peach and Airbnb launched a joint campaign site 'COTABI,' innovative platform enabling visitors to look for unique travel styles based on the experience of various travelers. COTABI will start operating seriously in spring 2018, after the demonstration phase, but one can already use COTABI to book several Airbnb listings and Peach tickets.
The partnership was created by sharing the three companies' ideas: Airbnb proposing new travel styles on the theme of traveling like living, ANA delivering Japan's unique values through 'Tastes of Japan by ANA', and Peach proposing easier travel through the concept of 'flying train.'
Takashi Shiki, ANA's Vice President, said at a news conference: "We are seeking a new airfare system compatible to each customer under the one to one marketing concept. The business direction matches Airbnb's provision of various accommodation styles."
Shinichi Inoue, Peach Aviation's CEO, said: "We may be able to bring about a new travel movement with this partnership. I wish that we would contribute to revive the travel market of Japan with our innovations."
Explaining that the number of Japanese users of Airbnb recently increased at a doubling pace for both leisure and business, Yasuyuki Tanabe, Head of Airbnb Japan, expressed his ambition to create new travel styles with ANA and Peach.