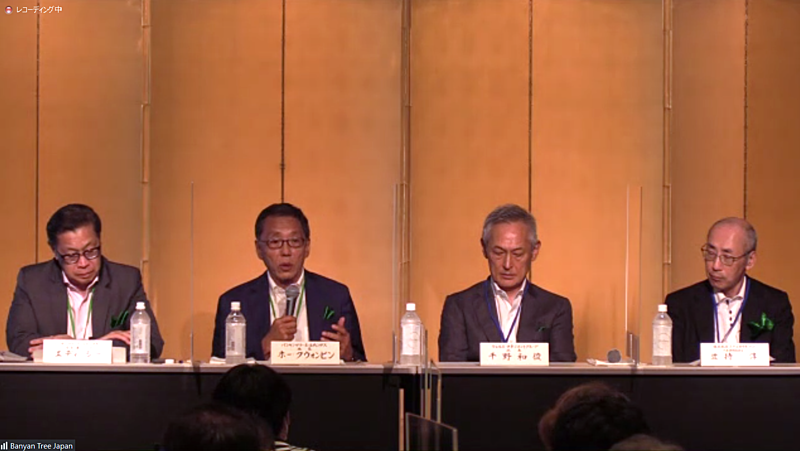 Banyan Tree Hotels & Resorts opened Garrya Nijo Castle Kyoto and Dhawa Yura Kyoto on June 17 2022. The two hotels are the first appearance in Japan for the luxury hotel brand, followed by Banyan Tree Higashiyama Kyoto in 2024 and Banyan Tree Ashinoko Hakone in 2026.
Since launched in 1994, Banyan Tree has developed 60 small luxury hotels under the umbrella of eight brands in Asia, Indian Ocean, Middle East and Europe and U.S., focusing on sustainability and well-being.
Developing lifestyle hotel
"We have always paid attention to lifestyles based on local traditions and customs in Asia," Ho Kwon Ping, Banyan Tree founder and Executive Chairman, said at a news conference. "The new hotels in Kyoto are reflected by local lifestyles. I am sure they will succeed."
Garrya Nijo Castle, Dhawa Yura and coming Banyan Tree Higashiyama each are designed with historical connections in the neighborhoods in mind.
For the three hotels, Banyan Tree ties up with Wealth Management Group of Japan. Kazutoshi Senno, Wealth Management Group President, said, "Our concept of 'local and environment-friendly development' is consistent with Banyan Tree's philosophy."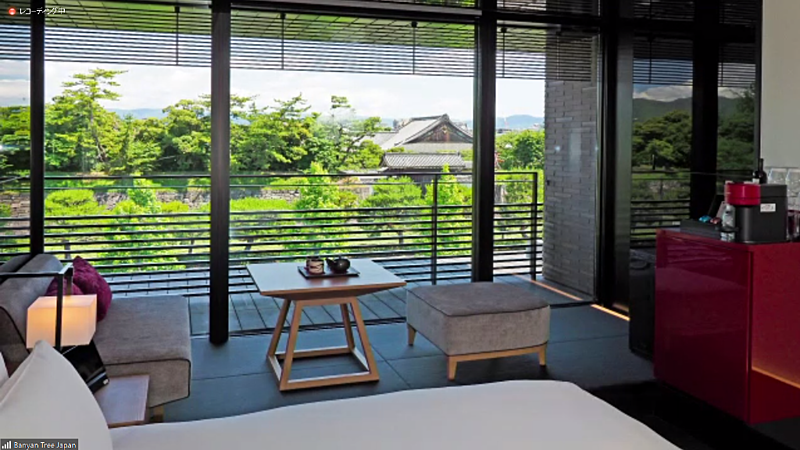 Garrya Nijo Castle Kyoto
131 pipelines worldwide
Launching 'Homm' and 'Folio' as well as 'Garrya' in 2021 as new lifestyle hotel brands, Banyan Tree has 131 pipelines worldwide today, and when all of them open, the hotel network will triple from 60 hotels today.
Eddy See, Banyan Tree CFO, said, "We hope that Japan will be the fifth core market for us in the near future." Banyan Tree has a plan to open 'Cassia Hirafu Niseko' with 113 residence rooms and 50 resort rooms in 2025 in partnership with Terraform Capital.
In addition, Banyan Tree signed a strategic partnership with Intrance Hotels & Resorts in May 2022 for hotel conversion projects in Japan.
Banyan Tree Higashiyama Kyoto will open in 2024