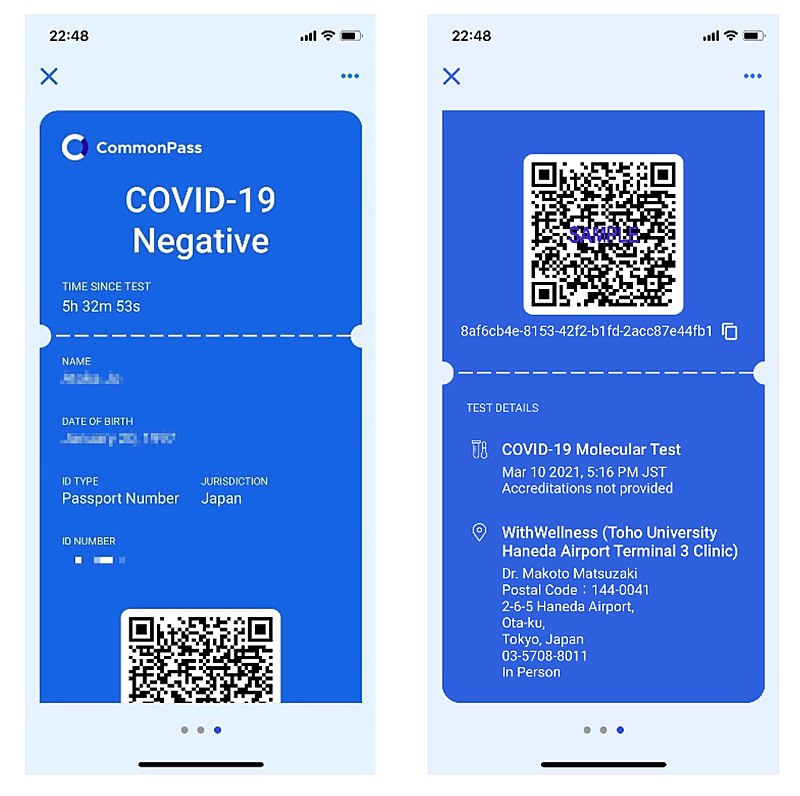 The Commons Project has worked together with Toho University and Ishinban, a subsidiary of H.U. Group Holdings, to link PCR test result data at the Toho University Haneda Airport Clinic between Common Pass and With Wellness app developed by Ishinban.
The partnership allows a user to confirm the PCR test results not only on With Wellness but also on Common Pass.
Common Pass is the digital health passport developed by The World Economic Forum and non-profit organization The Commons Project Foundation for travelers to save and certificate their test results, and probably vaccination records in the near future. In Japan, JAL and ANA will soon begin demonstration flights for Common Pass.
The digital health passport is expected to ensure safe international travel and also to make issuance of test results and immigration clearance smoother and faster.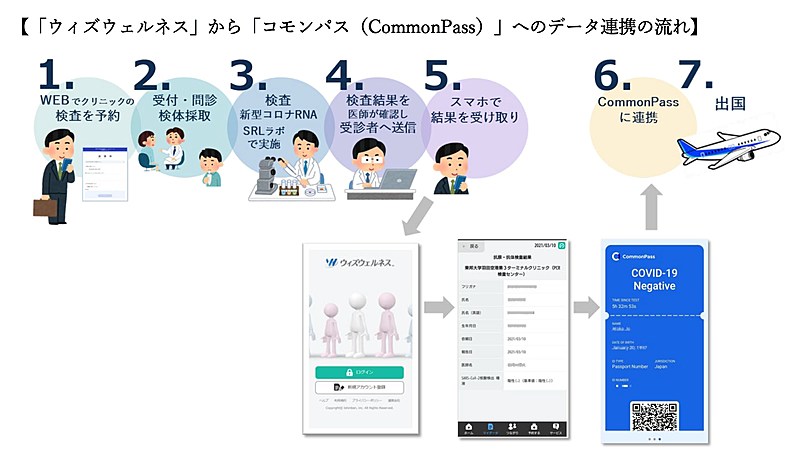 報道資料より