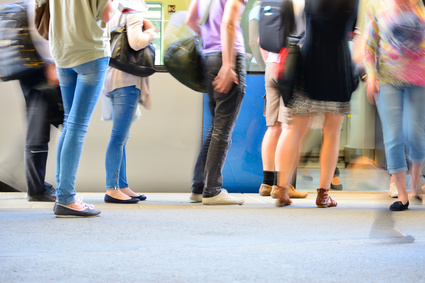 Development Bank of Japan (DBJ) Kansai Office released the survey report on supply and demand balance of accommodations in four cities in Kansai area as of 2030, the target year for the government's goal of 60 million international visitors.
The report shows forecasts as of 2030 that total overnight guests including both Japanese and international visitors will reach 16.2 million in Kyoto, 33.9 million in Osaka, 7.4 million in Kobe and 2.1 million in Nara. International visitors are expected to account for 46% (7.4 million) in Kyoto and 53% (18.1 million) in Osaka.

The growths will result in more serious shortage of hotels: 20,482 rooms in Osaka, 5,212 rooms in Kyoto and 654 rooms in Kobe. In Osaka, about 14,000 of twin rooms or more will be short.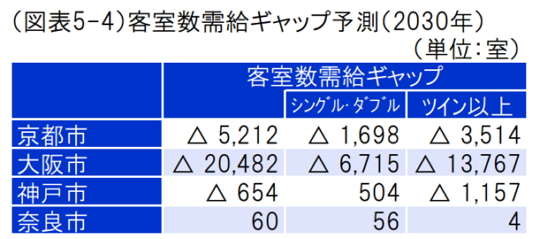 In Osaka, demands in Umeda and Namba will grow further, and hotel category in between a budget type and a luxury type will particularly be demanded, according to hearing to travel companies.
The survey is based on statistics data released by Japan Tourism Agency, Ministry of Health, Labour and Welfare and The Osaka Chamber of Commerce and Industry, added DBJ's original survey.
In Japanese