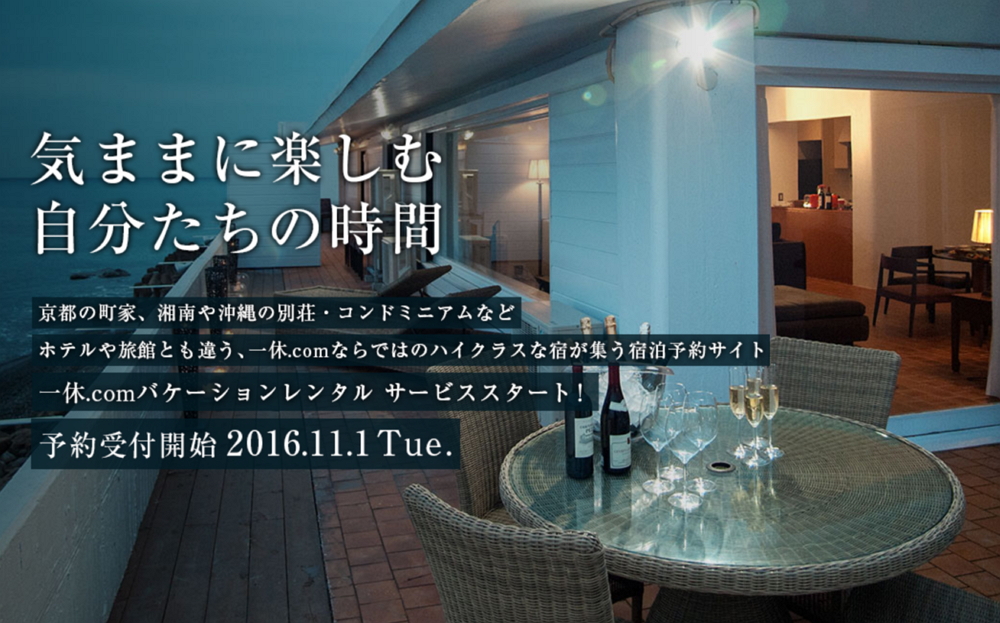 Ikyu.com, a Yahoo!Japan subsidiary, launched a booking site for about 100 vacation rentals on November 1 2016. The new service 'Ikyu.com Vacation Rental,' for instance, offers luxury second houses or villas in Chiba or Shonan, condos in Hokkaido or Okinawa, or renovated old houses in Kyoto or Hyogo, particularly targeting families or groups to provide them with local experiences.
The new site is developed on a different domain from Ikyu.com, however Ikyu.com will also add vacation rental as a new category.
Yahoo!Japan acquired 100% ownership of Ikyu.com in February 2016. In April, Ikyu.com Kiraristo opened for booking of casual ryokan or resorts.
In Japanese