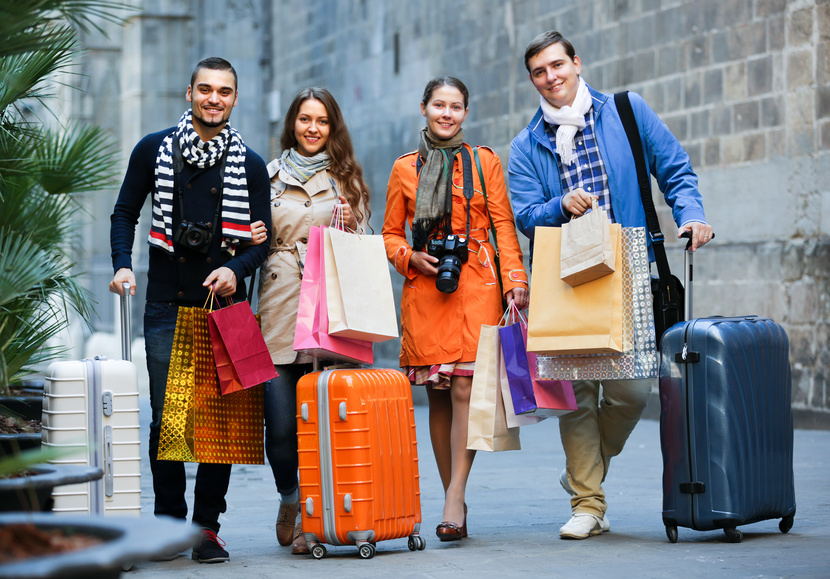 Japan National Tourism Organization (JNTO) reported that international visitors to Japan were up 16.8% year on year to 2,682,000 in July 2017, which were record-high result for July exceeding 2,296,000 in July last year.
The table below shows change of international visitors to Japan for the past year: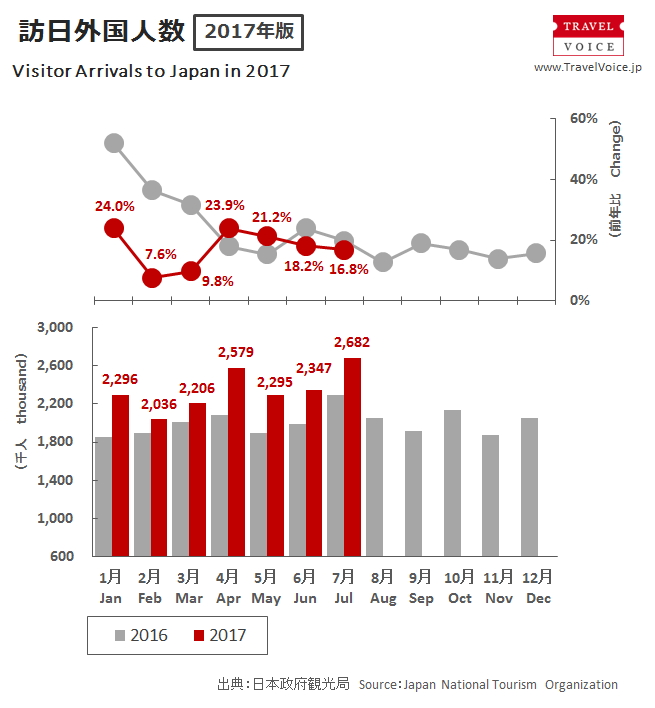 The top market was still China with 780,800 visitors (+6.8%), followed by Korea with 644,000 (+44.1%), Taiwan with 446,000 (+12.5%) and Hong Kong with 234,600 (+27.1%).
Visitors from the four markets were respectively record-high on a single month basis and accounted for 78.5% of the total. Also, visitors from 11 markets were record-high for July. On the contrary, visitors from Indonesia and Malaysia, Muslim countries, resulted in year-on-year reductions because the holiday period after the Ramadan shifted to June this year.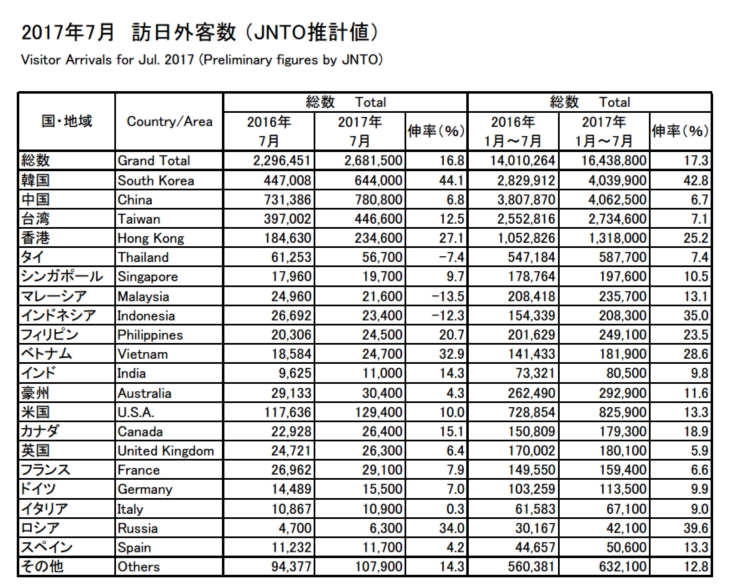 Akihiko Tamura, Japan Tourism Agency (JTA) Commissioner, said at a news conference that the Japanese government is continuously trying to boost luxury travel markets, such as Europe, U.S. and Australia. For the market approach, JTA has launched a special promotion office to develop exclusive marketing activities for each of the markets.