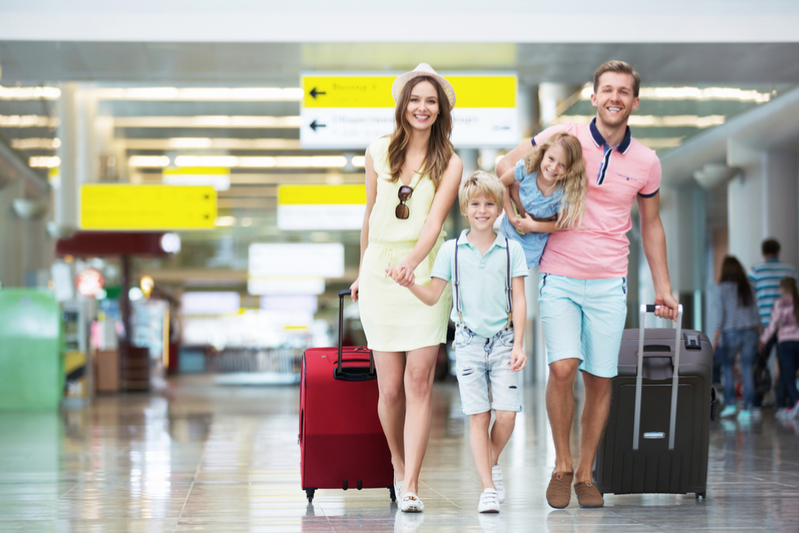 Japan National Tourism Organization (JNTO) reported that the number of international visitors to Japan in April 2019 was up 0.9% year on year to 2,926,700. Despite the record-high result for April, the low growth rate has continued since the second half of last year.
The graph below shows the annual results of international visitors to Japan in the past year: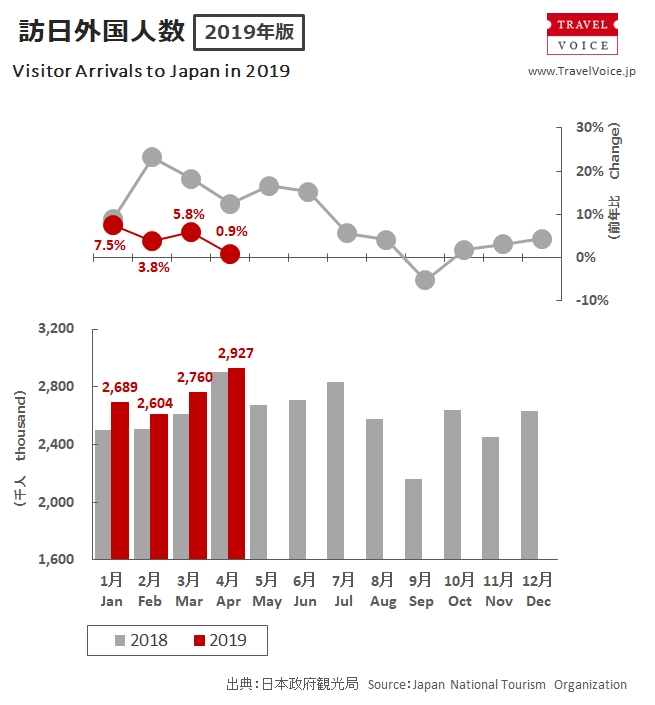 Top market was China with 726,100 (+6.3%), followed by South Korea with 566,600 (-11.3%) and Taiwan with 403,500 (-14.2%) While double-digit reductions were seen in South Korea and Taiwan, double-digit growths were found in U.S. (+15.8%), Australia (+22.8%) and U.K. (+23.0%). 
Record-high results on a single month basis were seen in Canada, U.K., France, Italy, Russia, Thailand, Philippines, Vietnam and India, and record-high results for April in Australia, U.S., Germany, Spain and China.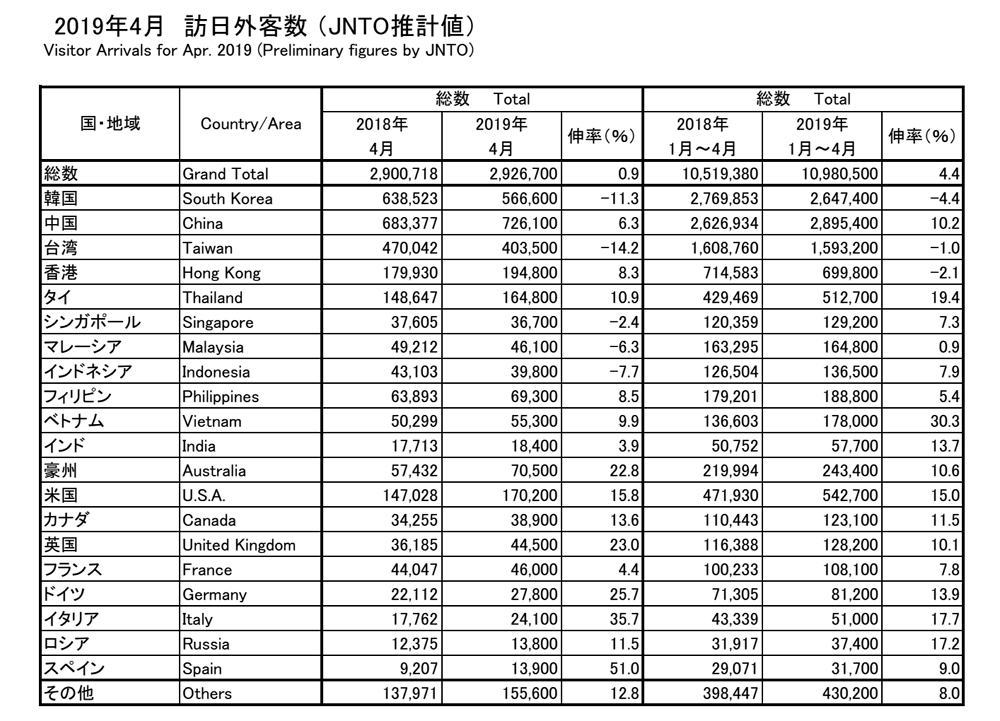 JNTO explained that travelers from East Asia avoided overcrowded Japan and higher prices during the Golden Week period in Japan. In reverse, shift of the Easter break to early April this year and promotions for cherry blossom contributed to growth of visitors from Europe, U.S. and Australia.