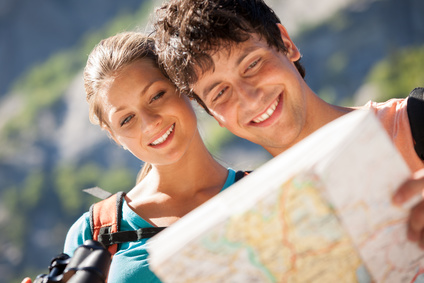 Japan National Tourism Organization (JNTO) reported that international visitors to Japan were up 21.2% year on year to 2,294,700 in May 2017, which were record-high result for May. The total for the first five months of 2017 was up 17.3% year on year to 11,410,700, marking the fastest achievement of 10 million ever.  
JNTO analyzed that the market growth was boosted by 85% increase in Korean visitors, a school holiday season in Southeast Asia and a national holiday period in Hong Kong.  
The table below shows change of international visitors to Japan for the past year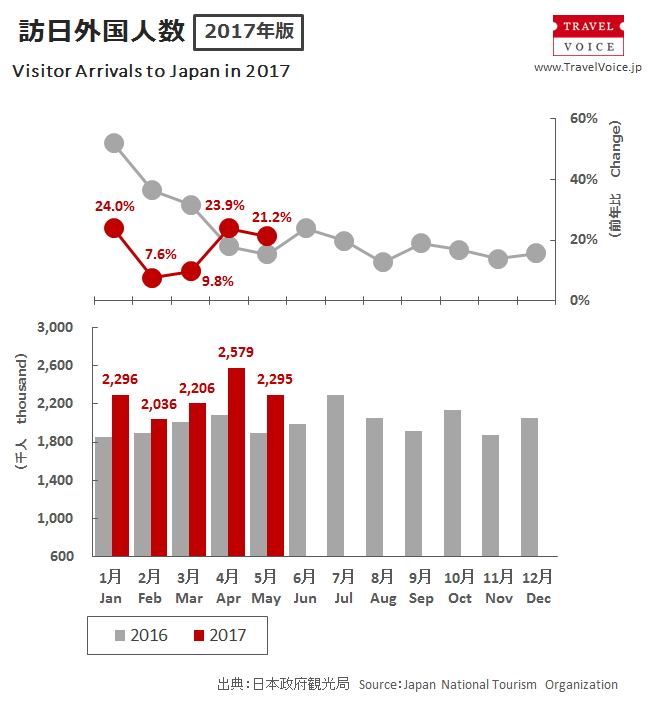 The top market was Korea with 558,900 visitors (+85.0%), followed by China with 517,100 visitors (+2.0%), Taiwan with 407,500 visitors (+8.5%) and Hong Kong with 181,600 visitors (+29.7%). Visitors from the top four markets accounted for 72.6% of the total. 
Visitors from 18 out of 20 major markets (Korea, China, Taiwan, Hong Kong, Thailand, Singapore, Indonesia, Philippines, Vietnam, Australia, U.S., Canada. U.K., France, Germany, Italy, Russia and Spain) were record-high for May.