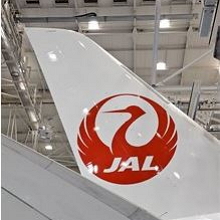 JAL will extend its international network from Narita International Airport in the next summer schedule beginning the end of March 2020, as it announced new services for San Francisco on March 29 2020 and increasing Guam flights on July 1 2020. 
The San Francisco flights will smoothly be connected with flights from Asia to Narita to meet transfer demands between Asia and North America. JAL serves Haneda-San Francisco flights as well.
JAL will add a morning flight for Guam everyday with JAL SKY SUITE B767-300ER. 
JAL also announced that it will launch three Vladivostok (Russia) flights a week on February 28 2020 (daily flights from March 29) and daily Bengaluru (India) flights on March 29 2020. 
The flight schedules are as follows:
JL058 from Narita at 18:10 to San Francisco at 11:30
JL057 from San Francisco at 13:35 to Narita 16:45
JL943 from Narita at 10:45 to Guam at 15:30
JL944 from Guam at 18:05 to Narita at 20:50
<Until March 28 2020>
JL423 from Narita at 11:30 to Vladivostok at 14:55 on Wednesday and Friday
JL423 from Narita at 10:40 to Vladivostok at 14:05 on Sunday
JL424 from Vladivostok at 16:15 to Narita at 17:30 on Wednesday and Friday
JL424 from Vladivostok at 15:35 to Narita at 16:50 on Sunday
<After March 29 2020>
JL423 from Narita at 11:20 to Vladivostok at 14:45 on Monday, Wednesday, Thursday, Saturday and Sunday
JL423 from Narita at 10:40 to Vladivostok at 14:05 on Tuesday and Friday
JL424 from Vladivostok at 16:25 to Narita at 17:40 on Monday, Wednesday, Thursday, Saturday and Sunday
JL424 from Vladivostok at 15:35 to Narita at 16:50 on Tuesday and Friday
JL753 from Narita at 18:15 to Bengaluru at 00:35
JL754 from Bengaluru at 02:45 to Narita at 14:15