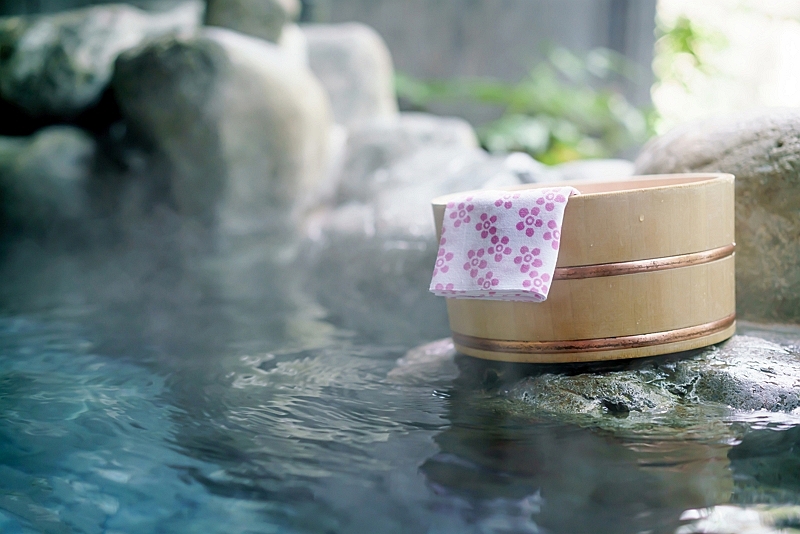 Japan Tourism Agency reported that the total number of Japanese guest nights in July 2022 (provisionally) was up 29.4% year on year to 38 million, which were still 7.1% fewer guests nights than the same month in 2019. International guest nights were down 0.1% over 2021 or down 92.7% over 2019 to 780,000. The total was up 28.6% over 2021 or down 25% over 2019 to 38.9 million.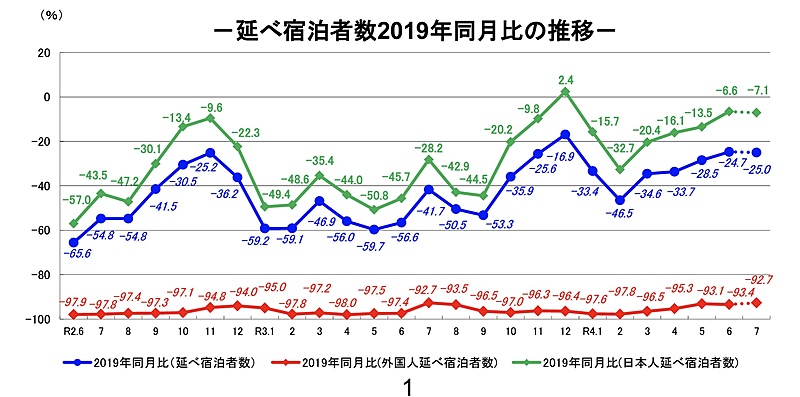 報道資料より
The occupancy rate was 46.7% overall, 16.6 lower points than 2019. By type of accommodation, the rates were 33.7% for ryokans, 46.9% for resort hotels, 55.5% for budget hotels and 50.6% for city hotel. The occupancy rate of ryokans recovered well to a 4.8 points reduction compared to July 2019, probably boosted by the domestic travel campaign by prefecture.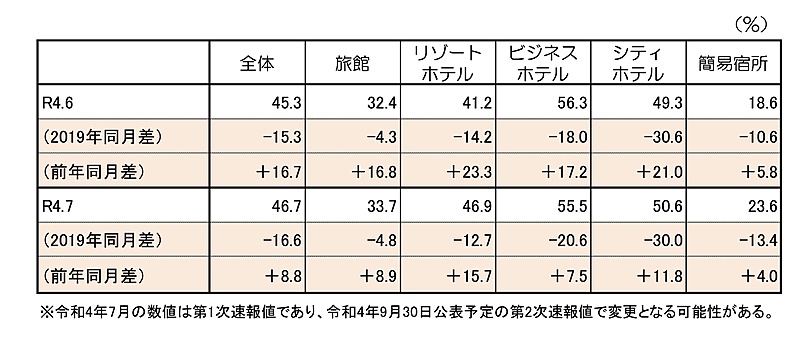 報道資料より
In June 2022 (definitely), top three prefectures were Tokyo with 4.5 million guest nights (down 27.5% over 2019), Hokkaido with 2.6 million guest nights (down 16.2% over 2019) and Osaka with 2.2 million guest nights (down 42.6% over 2019). Ibaraki and Yamaguchi received more guests than even three years ago.