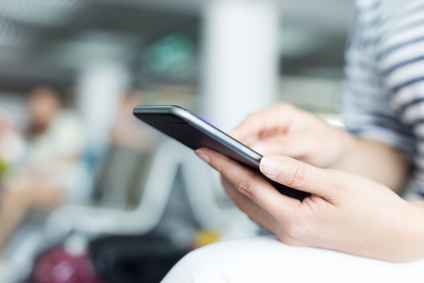 The latest survey on internet users in Japan, oncducted by comScore, a leading digital market analysis provider, finds that Japanese mobile device (including smart phones and future phones) totaled 103.3 million, ranked 2nd following U.S.A. with 248 million users. The 3rd was Germany with 61 million users.
The survey was conducted for 13 years old or older in U.S.A., U.K., France, Germany, Spain, Italy, Canada and Japan.
The following table shows mobile device users including 'multi-platform users' by country: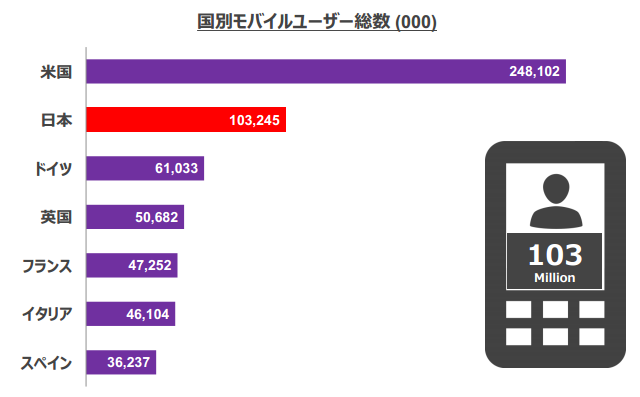 The age segment with the largest share of mobile device users in Japan was 55 years old or order with a share of 39.2% of the total, which was higher than any other major countries, such as 29.6% in U.S.A., 31.6% in Germany or 31.2% in U.K. In contrast, a share of 24 years old or younger users in Japan was 13.6%, which was lower than 19.6% in U.S.A. and 19.3% in France.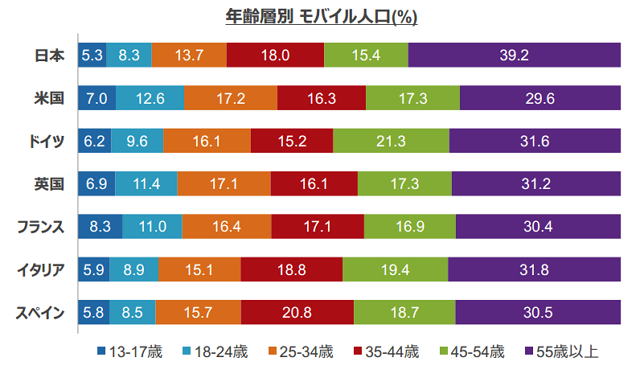 The following table shows mobile device users by age by country:
In Japan, the most-used mobile travel site was Rakuten (17.7%), followed by Jalan.net (16.0%), Yahoo! (11.3%) and ikkyu.com (5.6%). The most-used transportation information site was Yahoo! (19.5%), followed by Google (10.4%), ekitan.com (6.7%) and jorudan (6.4%).
The following table shows a share by mobile site:
In Japanese