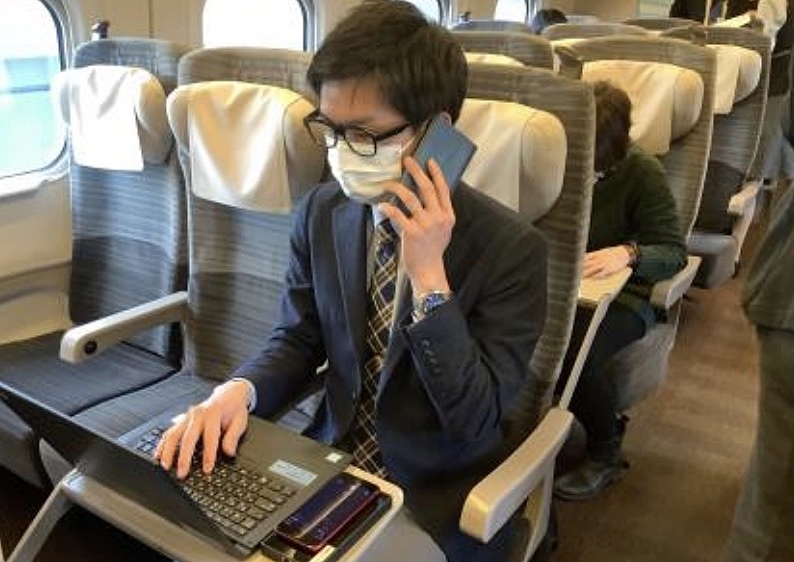 JR East, a Japanese railway company covering eastern Japan, will begin offering the 8th Shinkansen car on all Tohoku, Hokuriku and Jyoetsu lines as 'Shinkansen Office Car' exclusively for business travelers to establish a seamless work space network. In the car, they can use mobile phones and access to web conferences.
JR East has demonstrated the new service in 'Hayabusa' on Tohoku Shinkansen line since February this year to make sure its feasibility.
Without additional fare and pre-seat reservation, a user can use a seat available in the 8th car.
JR East is developing several campaigns to encourage business travelers to use the service and also to promote a subscription service for JR East remote working space 'STATION BOOTH' in the limited period.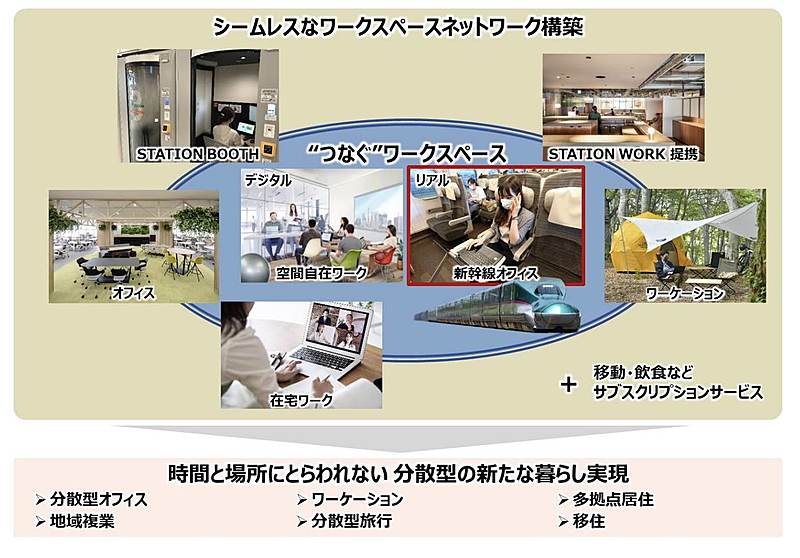 報道資料より