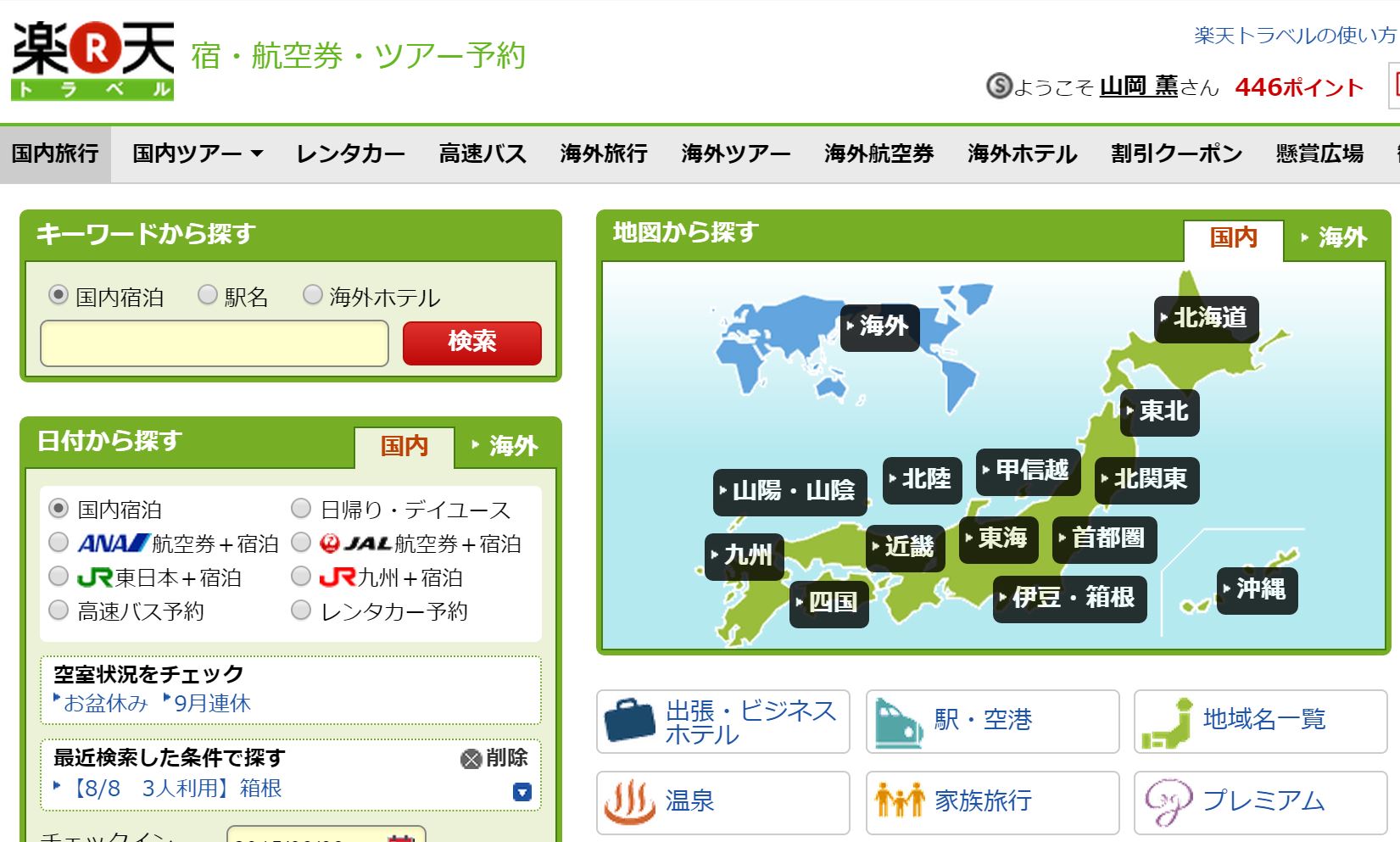 Rakuten travel, one of the Japan's leading OTA, increased booking distribution amount (booking-based transactions before cancelations) by 24.8% year on year to record-high 197.8 billion JPY based on a quarterly basis, according to the consolidated financial result of Rakuten.
The growth was mainly boosted by increase in bookings in the summer holiday period and the Silver Week holiday period in September. Also, Rakuten successfully expanded businesses for accommodation in Japan, rent-a-car and inbound travels through the quarter period. As a result, operating revenue was up 13.9% to 9,439 million JPY, and operating income up 21.1% to 3,493 million JPY.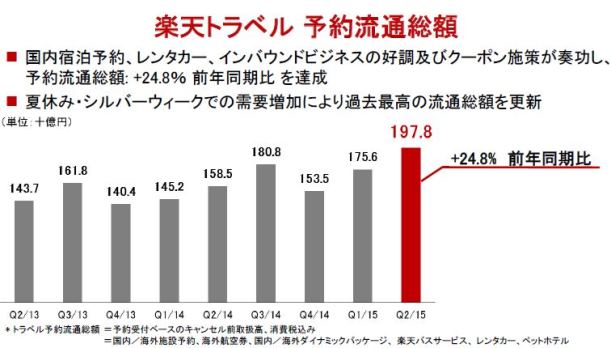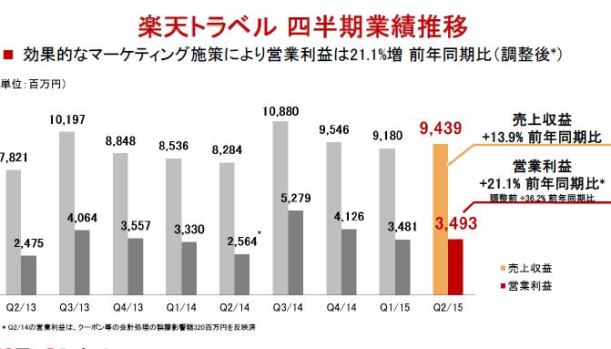 The financial report finds that unique users on the Rakuten marketplace increased by 5.9% to 15.56 million. Rakuten finally posted operating revenue of 37,970 million JPY (+8.4%) and operating income of 19,687 million JPY (+5.1%). The ratio of purchase on mobile was 48.5%, 1.5 higher points than the first quarter of FY2015. Rakuten expects that the ratio may exceed 50% soon.
Regarding mobile-related services, Rakuten Smart Pay, the credit card payment service on smart phone, rapidly increased both member stores and distribution amount, and also distribution amount on Rakuma, the smart phone-based C to C marketplace, drastically increased by 43.3% year on year in June this year. Rakuten Chairman and CEO Hiroshi Mikitani said that Mobile accelerates Rakuten's growth.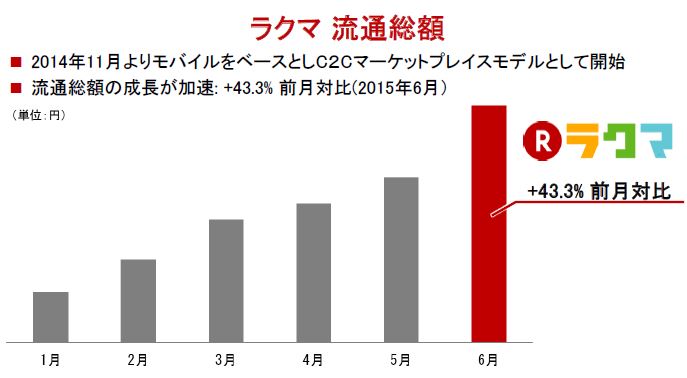 Based on Open Strategy in the domestic market, Rakuten hosted 'Raku Festival,' which is a real event exhibited by member stores on the online marketplace, as one of the efforts to strengthen O to O business. Rakuten was the first e-commerce company to host the event in Japan, which welcomed more audiences than expected.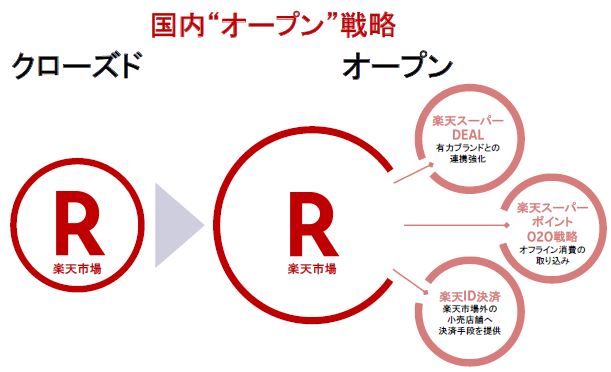 Mikitani clearly said data-oriented strategy will be more important. Rakuten purchased Slice, the service to analyze and aggregate buying history on EC websites. "We have a lot of chances to grasp market trends or consumers' minds more deeply than before," Mikitani said. "We are going to share what we learn from data in the future."
Rakuten raised funds of 182 million JPY through public stock offering in the quarter to enhance its financial base and to ensure the business growth in the future.
In Japanese