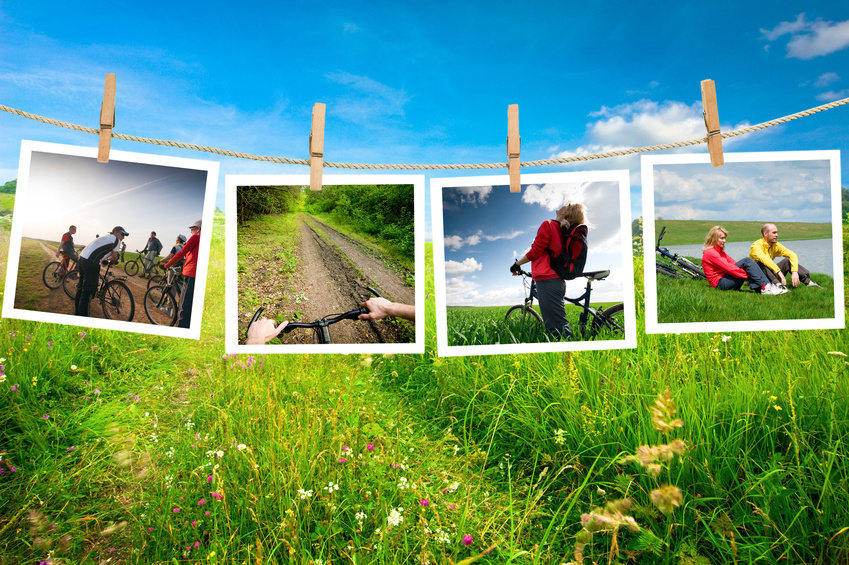 JTB reported that both Japanese overseas travelers and travelers in Japan in the Golden Week holiday period (April 25 to May 5 2016) are expected to increase year on year mainly due to better holiday sequence than a year ago, forecasting that those will increase by 0.3% year on year to 23,956,000 in total, which consist of 546,000 travelers overseas (+2.8%) and 23.4 million travelers in Japan (+0.2%).
The market forecast is based on questionnaires to 1,200 travelers, JTB Group's booking status, airlines' booking status and the latest market trend. This is the 48th survey since 1969. Travelers planning overnight or more nights during the period are subject to the survey.
The busiest days are expected to be April 29 and May 3 for travel in Japan. For overseas travel, April 29 and May 3 will be the busiest days for departures to short-haul destinations, such as Asia, Guam or Saipan, and April 29 and April 30 for departures to long-haul destinations, such as mainland U.S., Europe or Australia.
The average travel expense is 35,200 yen per traveler for travel in Japan (-1.7%) and 259,000 yen per traveler for overseas travel (-1.5%). Main reasons for the minus forecasts are a lower economic growth for travel in Japan and an increase in travelers to short-haul destinations and zero fuel surcharges for overseas travel. The questionnaires to travelers find that the ratio of intension to increase travel expenses is 15%, 1.7 lower points than a year ago, while the ratio of intension to reduce travel expenses is 27.1%, 0.9 higher points than a year ago.
In the overseas travel market, travelers to Europe are expected to reduce by 9.8%, primarily affected by the terrorist attacks in Paris and Brussels. Year-on-year growths of travelers are found in Australia (+10%), New Zealand (+33%), China (+16%), Taiwan (+7.3%) and Singapore (+6.7%). Hawaii is continuously preferred by family travelers or three-generations travelers, and bookings for mainland U.S. and Canada have steadily increased according to an increase in air seats.
The table below shows expected travelers by overseas destination: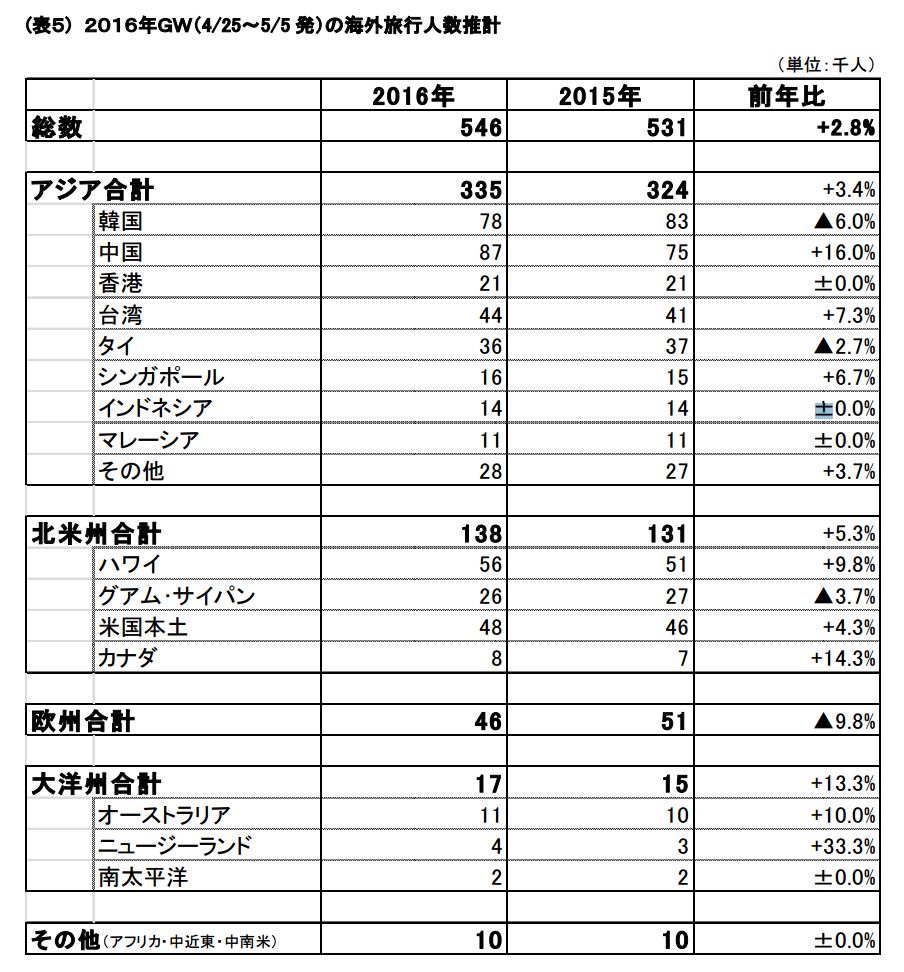 In the travel in Japan market, travelers for Kanto, Kinki, Tohoku and Koshinetsu are expected to increase. Popular tourist attractions include cherry blossom festivals in Tohoku, Kyoto Railway Museum (open on April 29), Tokyo Disney Sea celebrating the 15th anniversary of its opening, Universal Studio Japan the 15th anniversary of its opening or the famous castles.
Regarding travel days, a share of two days and one night is 46.7%, 6.2 higher points than a year ago. A trend to save money can be found in transportation, as the ratio of family car (71.3%) or highway bus (6.1%) rises.
The latest JTB Tourism Research & Consulting's survey introduces the latest market trends for travel in Japan as follows:
' I want to travel in Japan more positively than before because of an increase in attractive accommodations (36%)'

'I want to travel in Japan more positively than before because of an increase in attractive transportations like tourism trains or Shinkansen (26.2%)'
'I want to travel in Japan more positively than before because of safety issues in foreign countries (16.5%)'
'I want to avoid visiting tourist spots in Japan with many international tourists (15.3%)'
'I want to avoid visiting tourist spots in Japan with worse atmosphere than before because of an increase in international tourists (12.7%)'
In Japanese