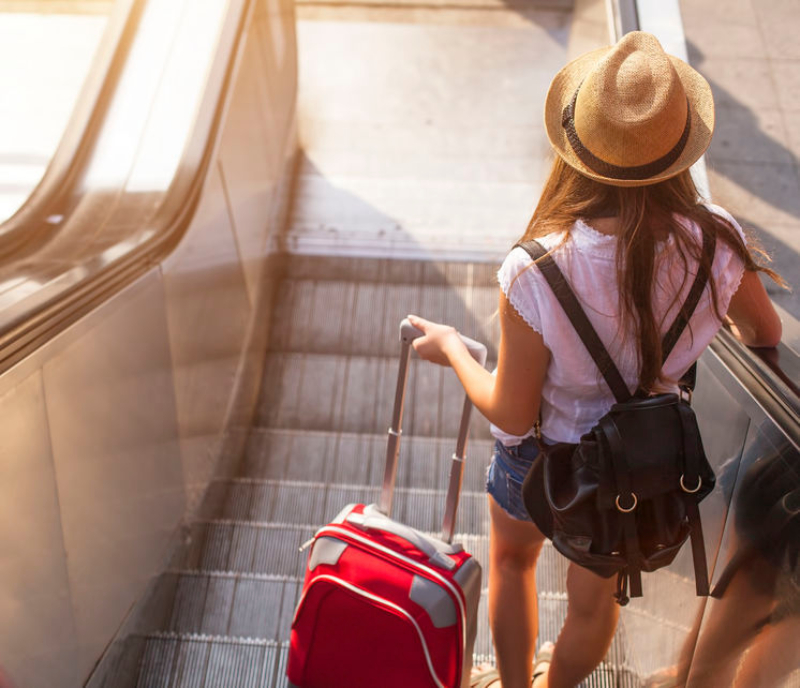 JTB has released JTB Report 2018, which is a trend insight for the Japanese outbound travel market, based on its original questionnaire survey and statistics issued by the relevant organizations.
The report says that Japanese overseas travelers in 2017 reached 17.89 million, the second most travelers ever following 2012, especially boosted by extension of air networks including LCC services.
It is noteworthy in the report that baby boomer overseas travelers have gradually reduced, while young overseas have recently increased. In detail, the ratio of baby boomer overseas travelers declined from 17.7% in 2012 to 12.6% in the last five years, and the ratio of millennium generation travelers from late 10's to early 20' expanded from 20% five years ago to 32.6%. 
The graph below shows travelers by gender and generation in 2017: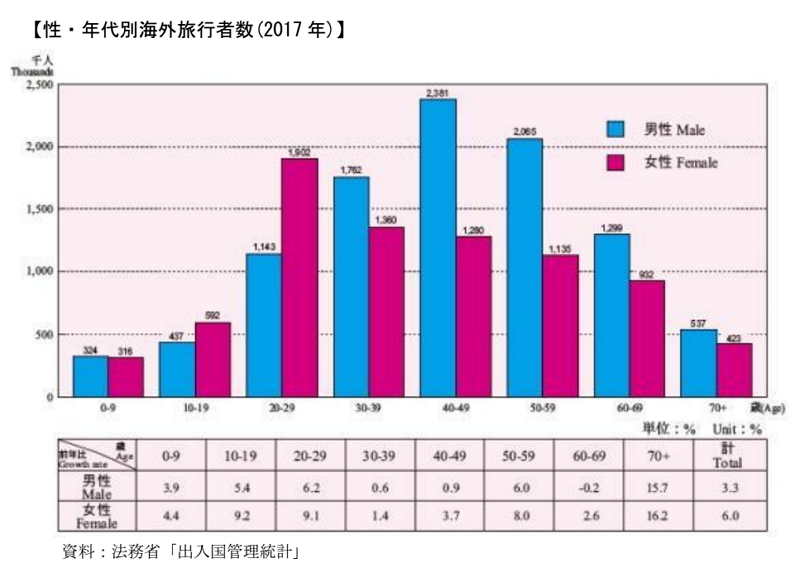 The graph below shows the ratio of travelers by generation in 2012 and in 2017: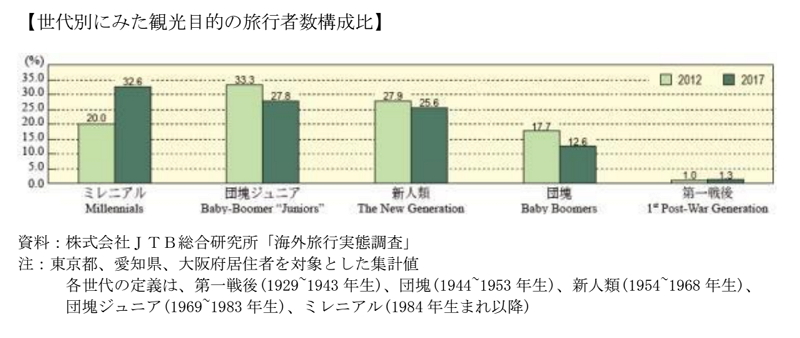 JTB Report 2018 is on sale on JTB Tourism Research & Consulting website.