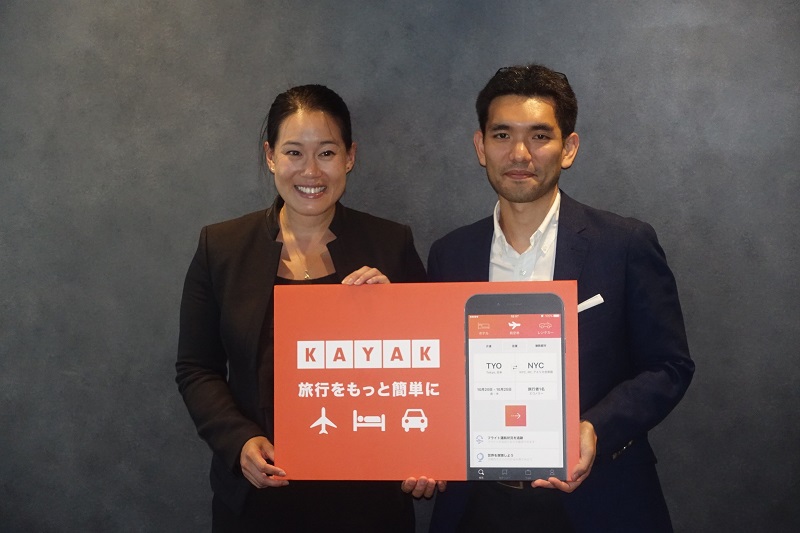 KAYAK, a meta-search platform of Priceline Group, announced that it has entered the Japan market in earnest, enriching contents on the website in Japanese and improving usability for Japanese users, though it already opened a website in Japanese in 2014. Japan is the fastest growing market among 12 Asian markets in terms of the number of users, according to KAYAK.
Debby Soo, Vice President APAC of KAYAK, explained that the meta-search sees a consecutive growth in Japan, where the outbound travel market has been pricking up since 2016. "Even though Japanese outbound travelers are stable, we see a high growth potentiality because mobile bookings are increasing more in digitalized Japan," Soo said.
Masahiro Yamashita, Country Manager Japan, who took office as of April 1 2017, said, "Without a representative for Japan, Japanese users increased on an organic basis. It is one of reasons that KAYAK has decided to develop its business in Japan in earnest."
Soo said, "Japan is a huge but challenging market," referring to many players including OTAs and airlines in Japan. She added that KAYAK is spending money for digital marketing and branding efforts in Japan and also technologically faster and more precise search function. For rise of awareness in Japan, it is relying on word of mouth in the same manners as the U.S. market. 
One of the key advantages to compete foreign-based and domestic meta-searches is that KAYAK is only a mete-search platform for a user to search a variety of travel sources, including air, hotel, railway or vacation rental, in a cross-sectional manner, according to Soo. Also, she appealed Trips, a itinerary management tool, and Price Forecast, a forecast function of prices seven days ahead, and Yamashita added, "KAYAK is not merely a mete-search but can be used from before traveling to in traveling."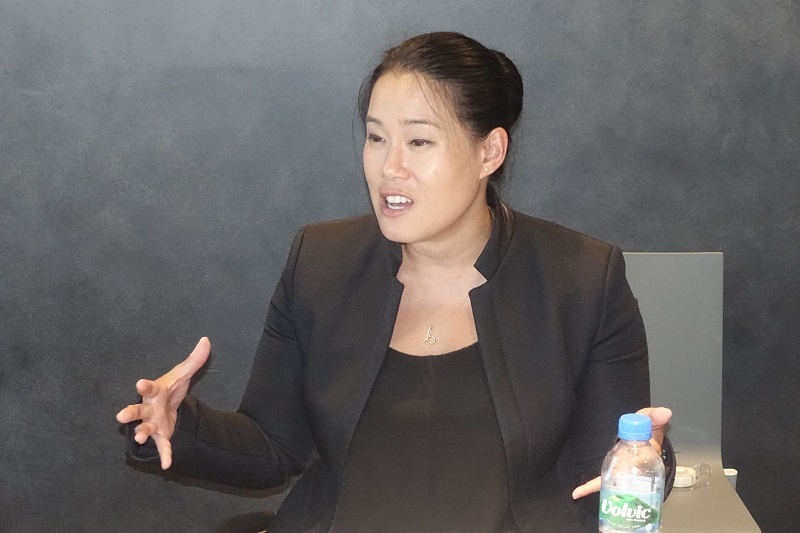 KAYAK intends to develop a vacation rental search in Japan and its fast-booking function as well. For vacation rental, KAYAK deals with HoneAway properties on the U.S. site, and it will live soon on the Japan site. Soo also revealed that KAYAK frequently has chances to discuss with Airbnb for the future search.
In the meantime, KAYAKA announced that the most searched overseas destination by Japanese users in 2017 was Seoul (+61% year on year), followed by Taipei (+69%), Bangkok (+36%), Honolulu (+2%) and Hong Kong (+75%). 
Established in 2004, KAYAK manages 20 multi-language sites in 40 counties and regions globally and has search processing of 1.5 billion a year. Downloads of its app have reached 60 million or more. The ratio of app and mobile users in U.S. is 43% of the total, however the ratio is higher in Asia including Japan. Demographically, main users are late 20's to 40's, so-called smart phone generation, and the platform is used by females more frequently than males for both leisure and business purposes.