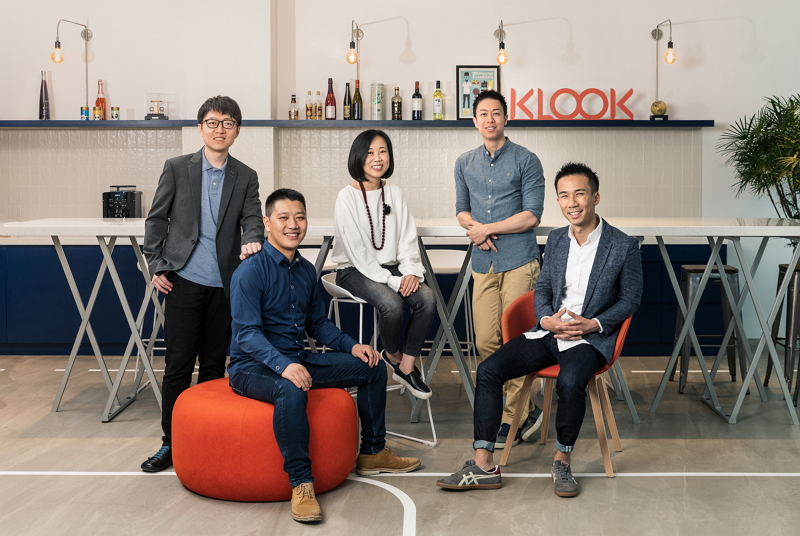 Four-years-old Klook, the Hong Kong-based local activity & service booking platform, is extending its business to U.S.A. and Europe from East Asia, founding $300 million in total. In this spring, Klook opened its office in London and Amsterdam to enrich 'tabinaka' (in-destination in English) contents in Europe.
Anita Ngai, Chief Revenue Officer, who is an online travel professional with experiences in Hotels.com or Viator, revealed that Klook has enriched products in major cities like London or Paris, but not yet in secondary or third cities. The start-up plans to open its first business base in U.S.A. by the end of 2018.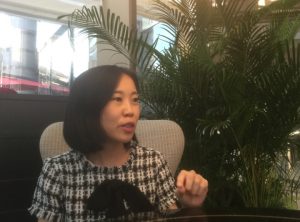 Thinking about open of its second office, maybe in Osaka, following Tokyo in Japan, Klook is preparing to launch a booking site in Japanese for outbound travelers from Japan after local activity products not only in Asia but also Europe are fully available on the platform. Ngai, however, said that localization is necessary for Japanese consumers because needs vary with markets.
Klook is also a technology company with AI-based recommendation function, which has been developed for user personalization in its Innovation Center in Shenzhen, China. To offer personalized contents at the best timing is very important to avoid price competition with rival platforms, according to Ngai.
Booking amount in 2018 is expected to reach &1 billion, which is an impressive milestone for Klook, Ngai said. In-destination contents on the Klook platform has expanded to 50,000 in 200 cities in the world today from 35,000 in the beginning of this year. 
In addition to local activities, food & beverages in East Asia, such as ramen in Tokyo, egg tart in Hong Kong or street noodle in Taipei, are added as booking items. Ngai said that all travel items, except air and hotel, that travelers want are our business. Klook plans to deal with Wi-Fi SIM card, ground transfer between cities or between a city and an airport or railway tickets in the future.
Seventy percent or higher of Klook users book on their mobile phones, and the ratio may be higher than that of its competitors. Ngai said that it is business strength for Klook, as a result of its efforts to develop the mobile booking system without any stresses.
Klook emphasizes time and safe as well as price for bookers, offering real-time confirmation to users to meet their needs in a destination. Also, user-friendly UX is designed to reduce users' stresses.
Ngai said that Klook is offering valued-added experiences in addition to price, introducing new ideas to set up a special waiting line for Kook users at a Hong Kong Peak Tram station or a transfer bus painted with Klook corporate color of orange to let a user find it easily.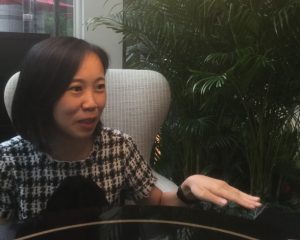 When Hong Kong Airport Express introduced QR code for payment, Klook joined the system development. Paying serious attention to different needs for payments by market, Klook seeks thorough localization.
Ngai talked about the inbound market in Japan: "Japan has been a popular destination for travelers in Hong Kong or Taiwan for a long time. An increase in Klook users visiting Japan allows Klook to establish better partnerships with suppliers in Japan. It is, however, necessary for Klook to explore updated and more interesting contents in Japan for 'super' regular travelers to Japan." 
'Tabinaka' contents in Japan are basically high quality and safe. However, Klook users who want to travel light are dissatisfied with railway passes in Japan because they are not perfect e-tickets, according to Ngai. At this moment, a user has to visit Klook or a travel agent to pick up an electric pass. 
Ngai said that the in-destination platform business is like rolling wheels. "When start-up Klook is unknown, we cannot increase our inventory. Suppliers keep inventories for us with the increasing users for suppliers. When we send users more and more, suppliers listen to us in a variety of business negotiations or partnership opportunities."
Keeping price parity or local rules, Klook is finding unprecedented services or user conveniences with new technologies. That is the Klook way, Ngai said.