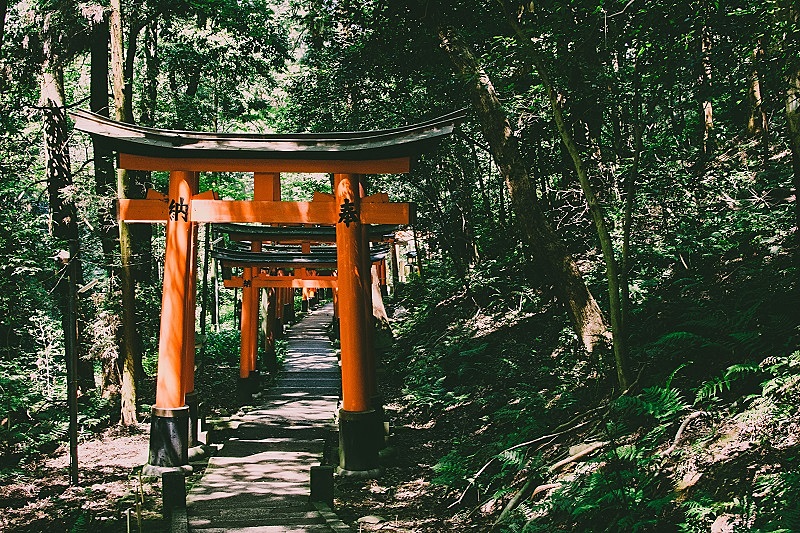 Kyoto City Tourism Association or DMO KYOTO announced that Japanese guest nights in July 2020 were down 50.1% year on year, but the monthly result improved from 23.8% in June. The growth for three months in a row resulted from lifting of the travel restrictions between prefectures after June 19 and starts of Kyoto City's original consumption boosting campaign and the government's domestic travel recovery initiative 'Go To Travel,' according to the DMO.
International guest nights were still down 99.8%, as Japan has practically refused entries from foreign countries and regions. The ratio of international guest nights dropped by 56.9 points to just 0.5%.
The average occupancy rate was 20.1%, 4.6 points higher than June. While more hotels and ryokans reopened and supplied more rooms in July, the occupancy rate improved for three months in a row. The DMO accordingly analyzed that domestic travel demand is on track for recovery.
Analysis on movement of travelers after 'Go To Travel' launched on July 22 based on big data finds that most of travelers came into Kyoto City from Kyoto Prefecture and neigbour prefectures. The DMO said, "amid unclear travel market the accommodation business in the city will continue having a difficult time even after September this year.
Meanwhile, room rates on OTA after October this year are rising to the summer vacation level maybe because 'Go To Travel' is expected to boost domestic travel demand in this coming autumn.