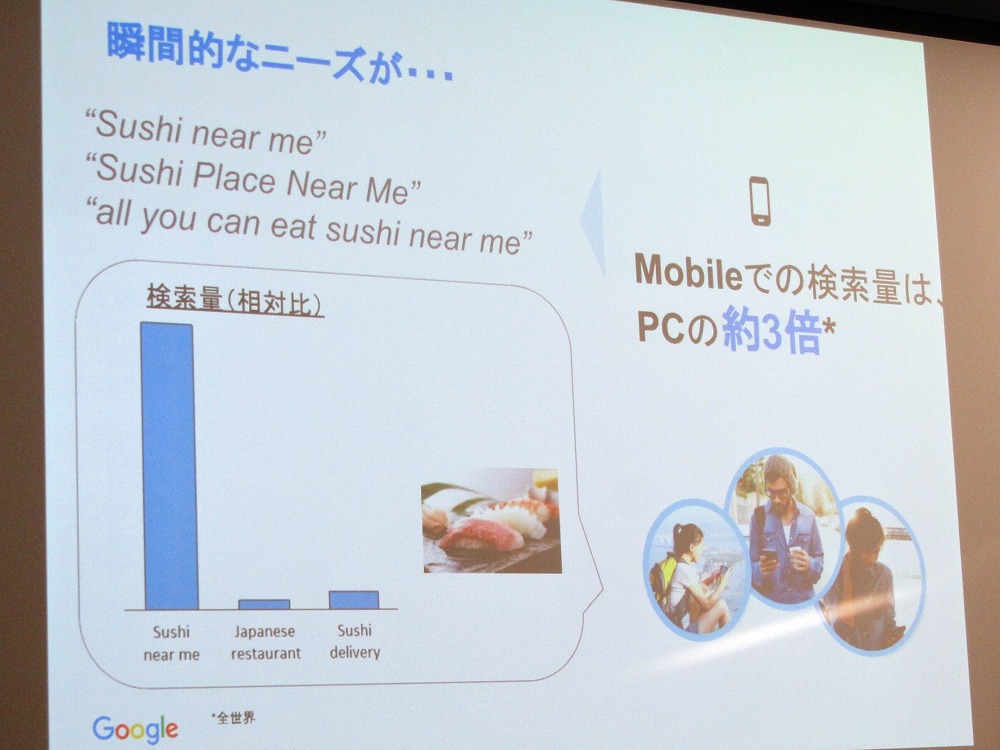 Google announced the inbound travel search trend in 2016 that searches for Japan as a destination were up 26% year on year, higher than any other rival countries. Google explained that noteworthy search trends were spread of travelers to particular local regions and instantaneous needs while traveling in Japan.
Regarding the trend of instantaneous needs while traveling in Japan, 'near me' searches increased. Instantaneous needs mean that you search where to have sushi with phrases, such as 'Sushi near me' or 'Sushi place near me' as soon as you want to have sushi. Searches for instantaneous needs on mobile were up 51% year on year or tripled searches on PC. 
Also, searches of 'things to do in a name of place' increased by 37%, and particular places like Roppongi (+79%) or Odaiba (+71%), not like Tokyo (+24%) or Japan (+21%) were more searched.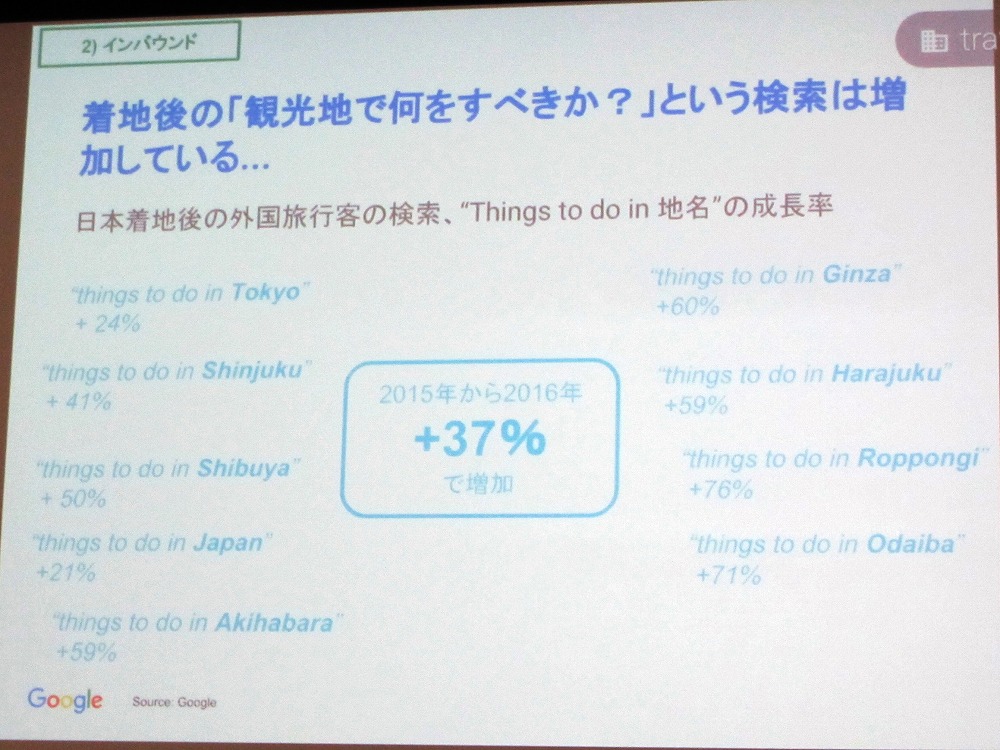 Google announced that searches for travel information on mobile phones increased by 38% worldwide, and the mobile ratio in APAC was 55%, higher than the global average of 43%.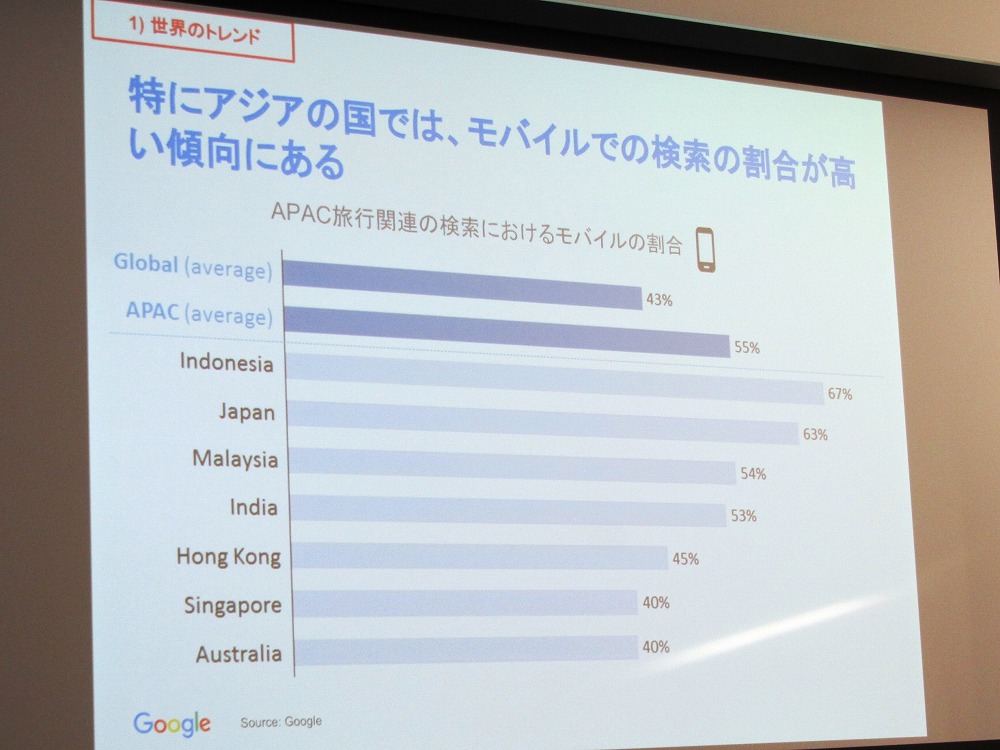 Also Google pointed out access opportunities to digital platforms have increased as devices has been mobilized and diversified. For example, a researched traveler, who traveled three times in the last four months, accessed air-related platforms at 120 times, lodging platforms at 122 times, OTAs at 3,529 times and mete-search platforms at 860 times, totaling 7,000 times or more.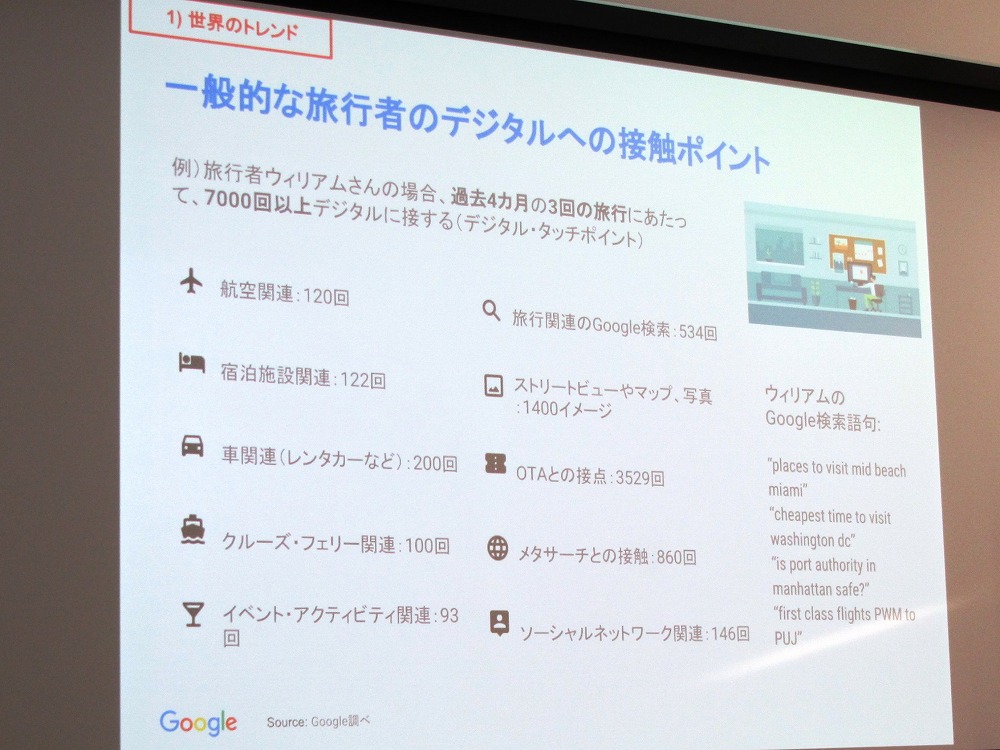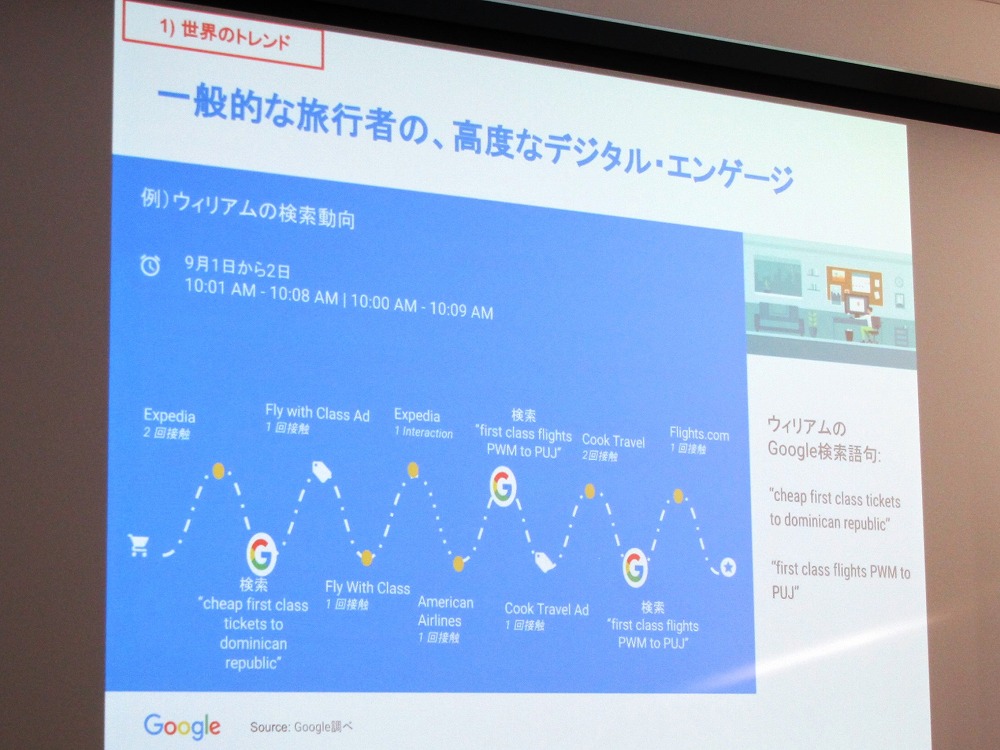 The most searched destinations in Japan by international visitors were Tokyo in English, Osaka in Chinese and Osaka in Korean. In Chinese and Korean, local cities in Kyushu and Kansai and particular names of places were more searched. In Korean, searches for particular hot sprig resorts like Noboribetsu or Arima, increased.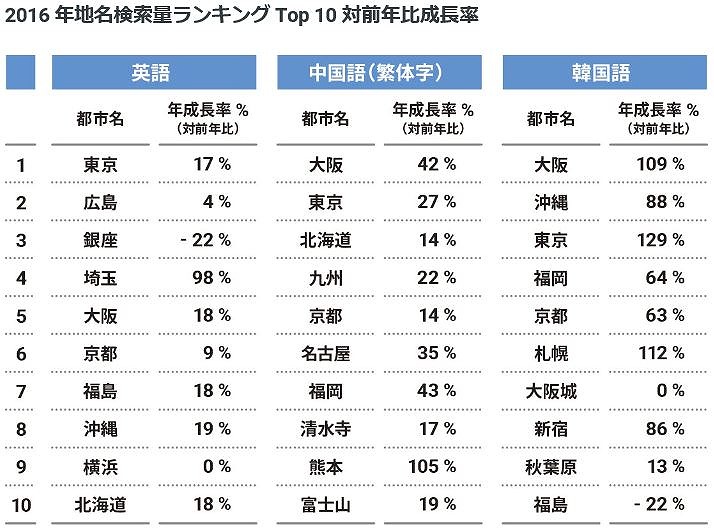 The most popular purpose to visit was to eat Japanese foods (70%), far ahead of shopping (53%). In the search ranking for foods, ordinary Japanese foods, like mochi in English (+55%), Niku Jaga in Chinese (+11%) or Udon (+483%) and Anpan (+217%) in Korean, were more searched than the last year.