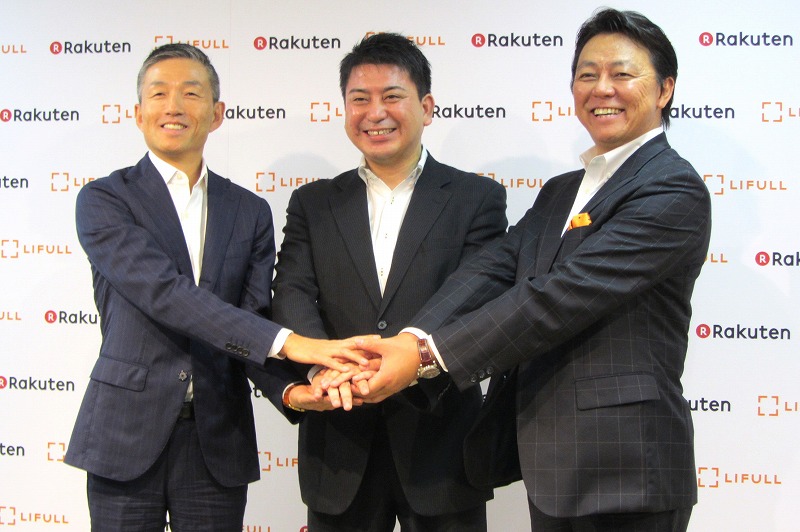 Rakuten, announced on June 22 2017 that the leading online marketplace of Japan will enter a vacation rental market by forming a joint venture Rakuten LIFULL STAY with LIFULL, the real estate agency and housing information site operator. The new company will start the business on an agent platform 'VACATION STAY' in January 2018, when the vacation rental law, which has just been passed by the Diet, is enforced. 
Yoshihisa Yamada, Rakuten VP, said at a joint press conference that the new company aims to become the biggest vacation rental platform in Japan, taking advantages of a synergy between about 90 million Rakuten memberships for its 70 or more services including E-commerce and FinTech and LIFULL business resources of about 8 million properties on the housing information site LIFULL HOME'S and a network of 22,000 real estate agencies.
VACATION STAY aims to list 5 to 10% of the LIFULL HOME'S properties, which outnumbers about 50,000 listings in Japan on the Airbnb platform. Takashi Inoue, LIFULL President, said, "Japanese travelers in the domestic accommodation market account for 93% of the total. The business base of 90 million Rakuten memberships is very strong for us."
Rakuten is primarily responsible for marketing activities to users and hosts, while LIFULL is increasing vacation rental properties and providing comprehensive supports even including renovation of vacant houses or rooms and crowd-funding for initial investment by a host.
Another synergy effect with Rakuten Group is expected in distribution, although the vacation rental platform will be operated with a different domain from Rakuten Travel. Rakuten membership point on the vacation rental service will be considered. 
Rakuten LIFULL STAY will register the second-class travel license for the future possibility to deal with transportation or local experiences. Also, it will eye international visitors to Japan as a potential market, for which it is looking for an overseas partner who helps sell the vacation rental inventory to travelers on a partner's platform. 
Munekatsu Ota, General Manager of Rakuten New Business Development Company Sharing Economy Business Unit, took office as president of Rakuten LIFULL STAY. Ota emphasized that the vacation rental business can be solutions for the vacant house issue, diversified travelers' needs and local revitalization.