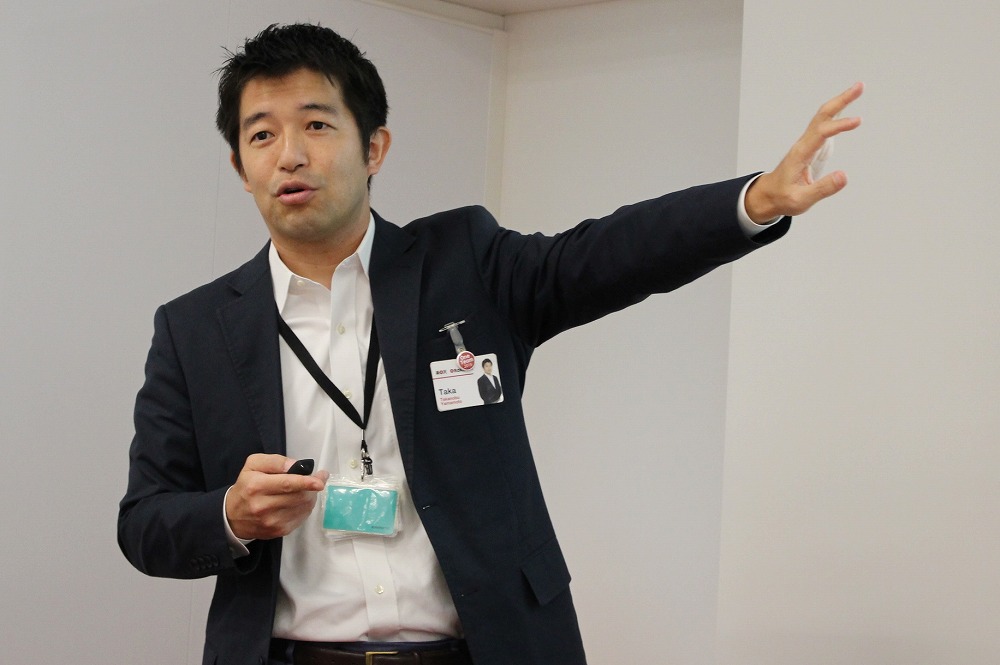 Rakuten Travel held a press meeting to explain about the current situation and the future direction of its business. Rakuten stressed that one of the keys for the current success was collection of guests, which is an original business concept of Rakuten, not a traditional concept of sending guests on pricing. On internet, properties are able to price rooms for themselves to collect guests, which improve conveniences both for properties and Rakuten members.
Today Rakuten is evolving itself into 'best matching' platform to provide both Rakuen members and suppliers with the best choices. By using members' data and AI, it is possible for members to search hotels or ryokans suitable for them and at the same time for hotels or ryokans to establish a booking system targeting individual members. Last year, Rakuten Travel launched a new coupon service for hotels or ryokans to arrange discount rates by themselves.
Through the efforts, Rakuten Travel successfully increased domestic travel transactions in 2015 by 23.7% year on year to 465.2 billion JPY, and the growth rate was much higher than the average of 8.3% for major travel companies.
On the contrary, overseas travel transactions were down 1.5% to 15.7 billion JPY, however in this summer (July to September), the year-on-year growth rate reached 39%. Rakuten said that the upward trend resulted from stronger yen, zero fuel surcharges, an increase in FIT and also suppliers' preference for OTA.
Rakuten Travel will start dealing with Outrigger Hotels in Hawaii and made a global contract with Marriott. As Rakuten Travel prepares a plan setting function and customization page for suppliers, five-star hotels or high price rooms are sold well even in the leisure market.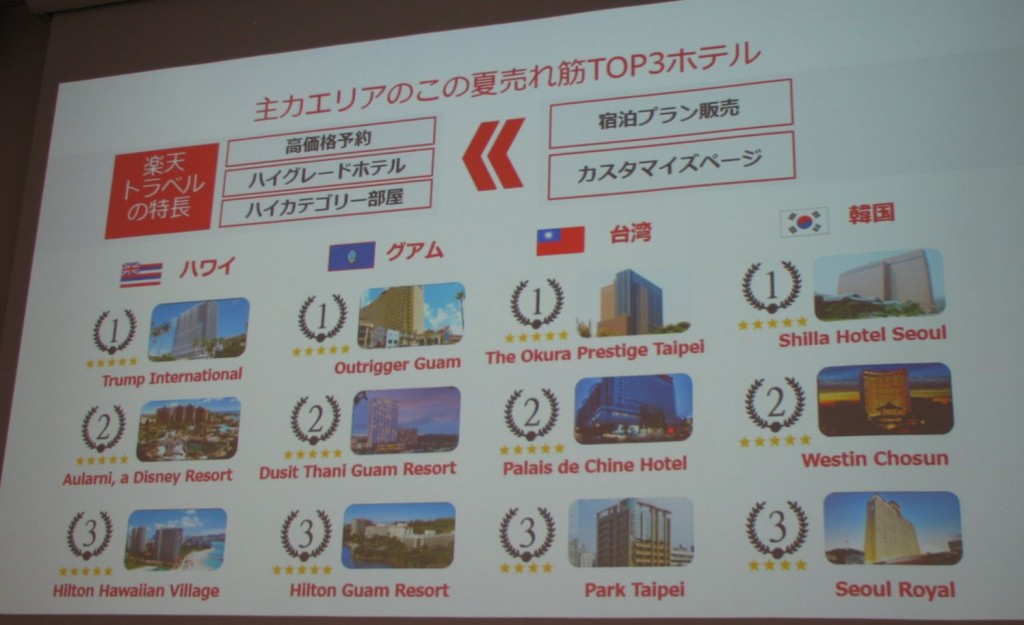 In October 2015, Rakuten Travel purchased World Travel System (WTS) to increase its air ticket lineups, which contributes to sales of hotels in a fight destination.
While developing product by using online technologies, Rakuten Travel is increasing investments to offline services, such as booking over the phone or a support center.
In Japanese