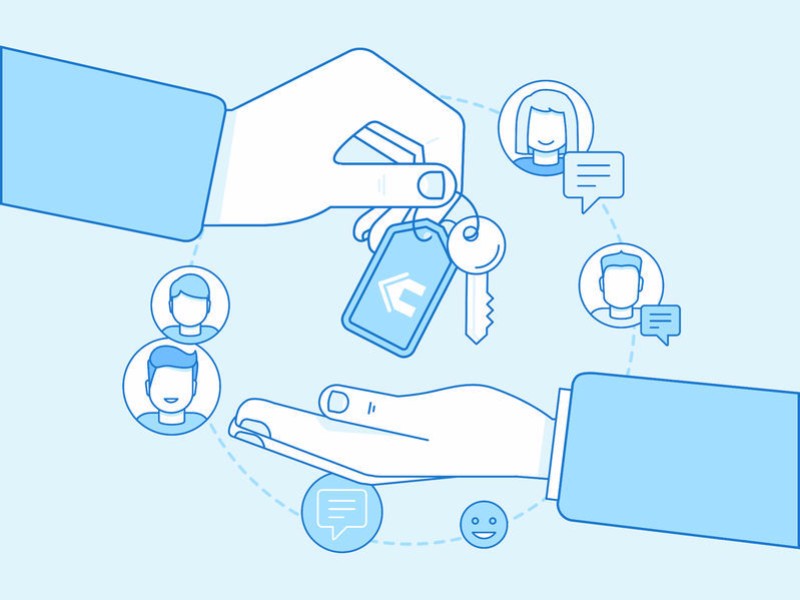 The joint research by Sharing Economy Association Japan and InfoCom Research finds that the sharing economy market scale of Japan reached record-high 2.4 trillion JPY in 2021. Supposing that anxieties about COVID-19 and low awareness to sharing economy can be solved, the market scale is expected to exceed 14.3 trillion JPY in 2030.
Under the current growth speed, the market scale is expected to reach 7.6 trillion JPY in 2030. To achieve the maximum forecast, the report says that a legal system for sharing economy should be developed, particularly in case of troubles.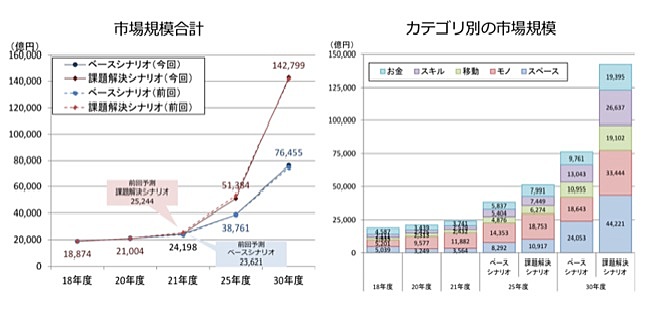 発表資料より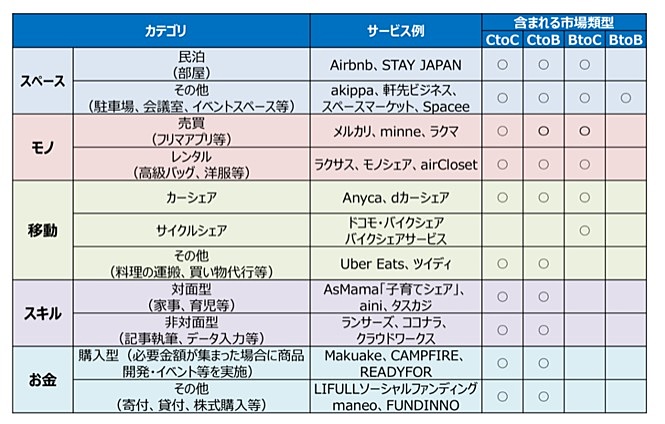 発表資料より
The report also says that makers or service providers are able to increase their sales, as sharing workers on sharing platforms increase. Economic spillover effect from revenue of sharing workers to existing industries was estimated at 1.7 trillion JPY in 2021, and it is expected to grow to 4.9 trillion JPY in 2030 on a basic scenario.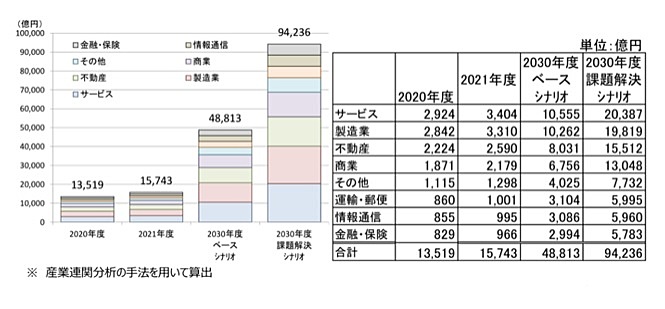 発表資料より
For the research, sharing services connecting and contracting quickly between asset or skill providers and users on internet platforms, and the market scale is defined as dealings between them.