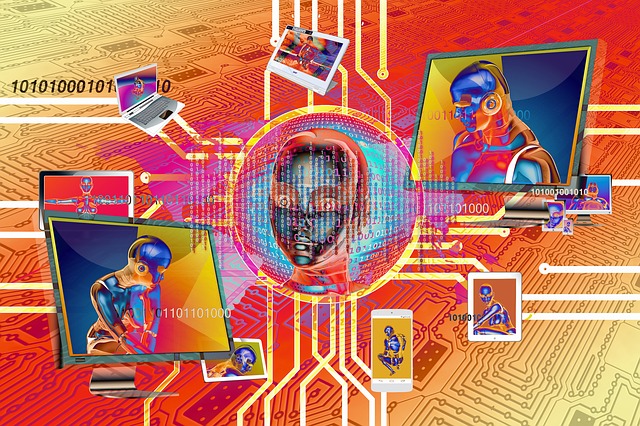 The awareness survey on AI- or robot-based services, conducted by JustSystem, reveals that the awareness rate of AI-based chatbots is just 8.7%.
The ratio of people knowing they used chatbots was 20% among teenagers and 16.5% for those in their twenties. The ratio of "I don't know" or "I don't understand" exceeded 50% for people above 30 y.o.
The table below shows the awareness rate of chatbots by generation: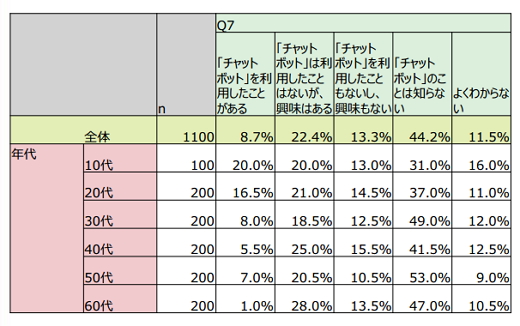 With regard to smart speakers (e.g. Google Home, Amazon Echo), the ratio of "I don't know" or "I don't understand" was 57.4%. Only 8.0% of people considered purchasing a smart speaker.
The graphic below shows the awareness rate regarding smart speakers: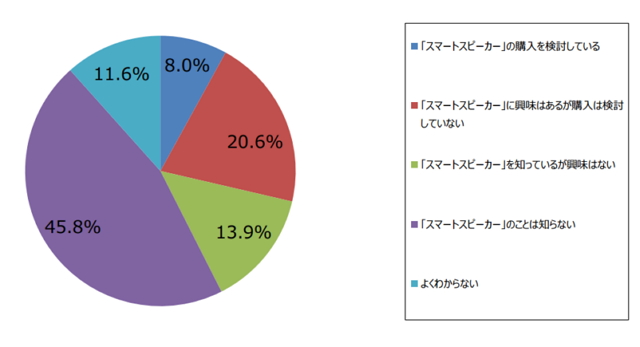 Asked who is responsible in case of negligence when using AI, 48.5% answered the AI maker, and 32.4% the user. Regarding the regulation of AI, 21.7% said that regulation by law is urgently required whereas 52.2% said regulation by law should be discussed.
The survey was conducted on Fastask (JustSystem's online research service) from 28 to 31 July 2017, targeting 1,100 men and women between 15 and 69 years old.