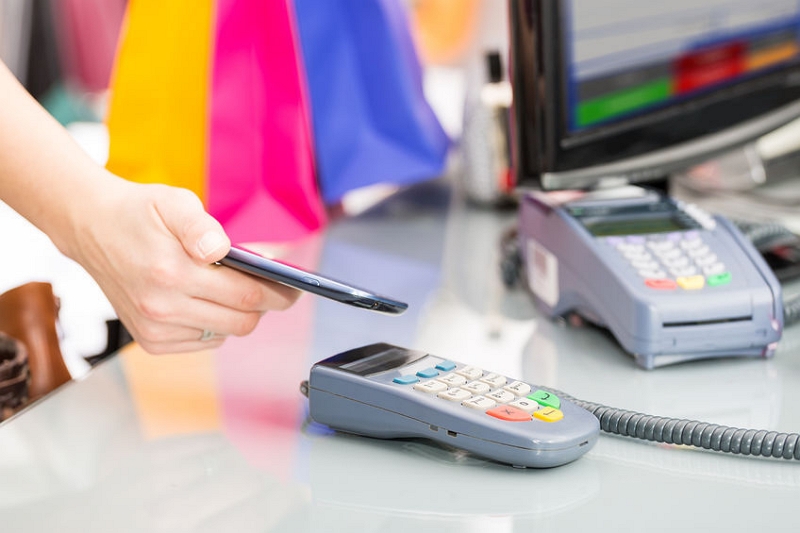 The Ministry of Internal Affairs and Communications' annual report on household consumption in 2018 finds that the ratio of households using electric money reached 50.4%, exceeding 50% for the first time. The ratio was up 30 points from 19.3% in 2008. The ratio of household with a member owning electric money was 59.2%. 
Electric money means IC card or prepaid card charging cash in advance, not including debit card or credit card.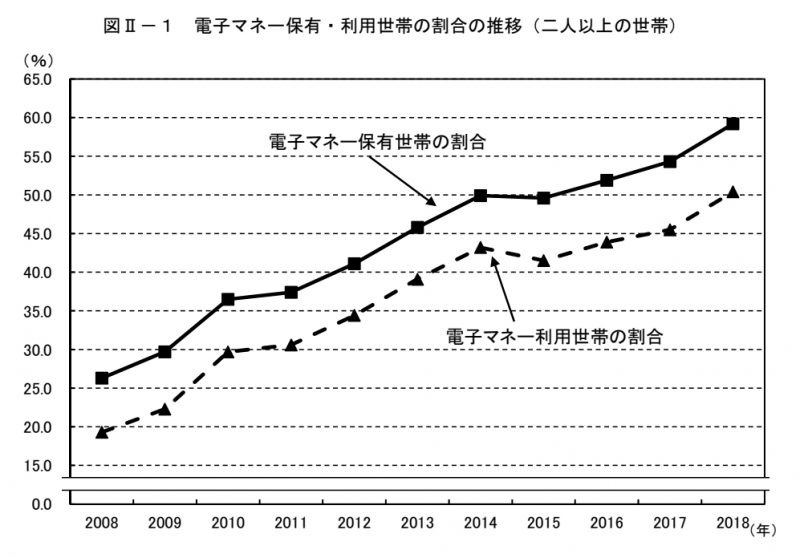 By head of household generation, electric money was most frequently used by 40 to 49 years old (63.9%), followed by 50 to 59 years old (63.2%) and 40 years old or younger  (59.7%). The highest growth rate was found in 60s with 7.4 points up. 
The average payment by electric money was 18,256 JPY a month. The ratio of households paying 10,000 JPY or more a month was 28%. 
Yano Research Institute reported that the market scale of cashless payment in Japan was 82.2 trillion JPY in FY2018, and the market scale is expected to grow to 100 trillion JPY in FY2021 and reach 126 trillion JPY in FY2023. 
ICT Research & Consulting recently reported that the marker scale of mobile cashless payment will expand from 1.1 trillion JPY (0.9 trillion JPY paid by electric money and 0.2 trillion JPY paid by QR code) in 2018 to 2.9 trillion JPY in 2020 with a large increase in QR code payment to 1.5 trillion JPY.