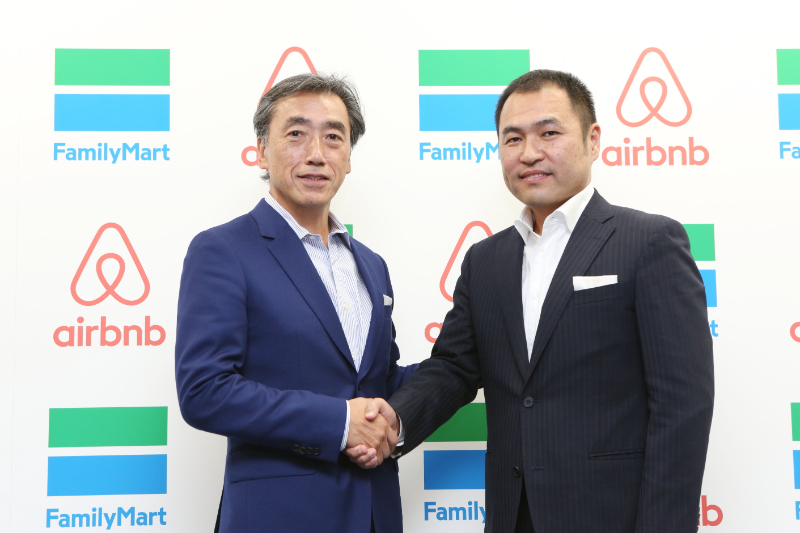 Family Mart, the Japan's leading convenience store chain, and Airbnb Japan signed a business partnership for Airbnb users. According to the partnership, private accommodation support services and related information will be provided at Family Mart stores nationwide. 
Taking advantage of the convenience store network as a social infrastructure, Family Mart and Airbnb are working together for expansion of the private accommodation market, creation of tourism demand and improvement of user conveniences for international travelers to Japan. 
In particular, the partnership contains handover of a house key, joint marketing promotions for rise of awareness and improvement of services for hosts and guests through business partners with Family Mart and Airbnb.
As of today, Family Mart has a network of 17,100 stores nationwide in Japan.