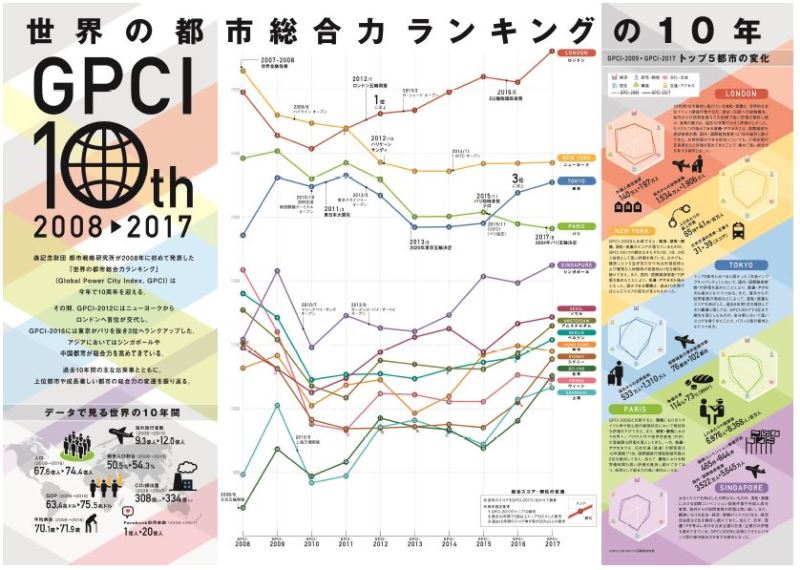 The 2017 Global Power City Index (GPCI) released by the Institute for Urban Strategies and The Mori Memorial Foundation shows that Tokyo is the third most powerful city in the world, like last year.
Targeting 44 major cities, this 10th survey is based on comprehensive evaluations in various fields. The illustration below shows the "Top 10" powerful cities in the world: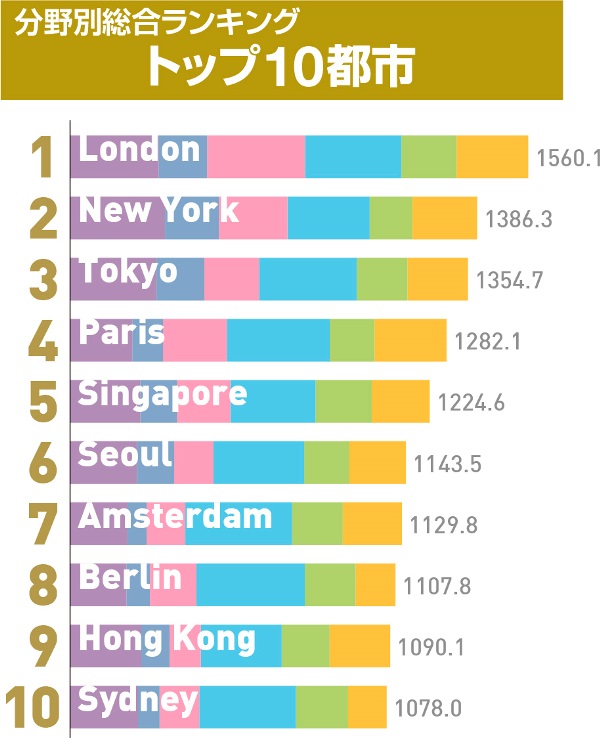 This year, Tokyo reduced its score gaps for "Accessibility" and "Cultural Interaction" with the 1st (London) and 2nd (New York). The Institute said that Tokyo may overtake New York in the future if Tokyo grows like London, which improved its scores since the 2012 Olympics after struggling due to financial crises in 2017-2018.
During the past 10 years, the global score of each city in the "Top 4" evolved as shown on the following graph: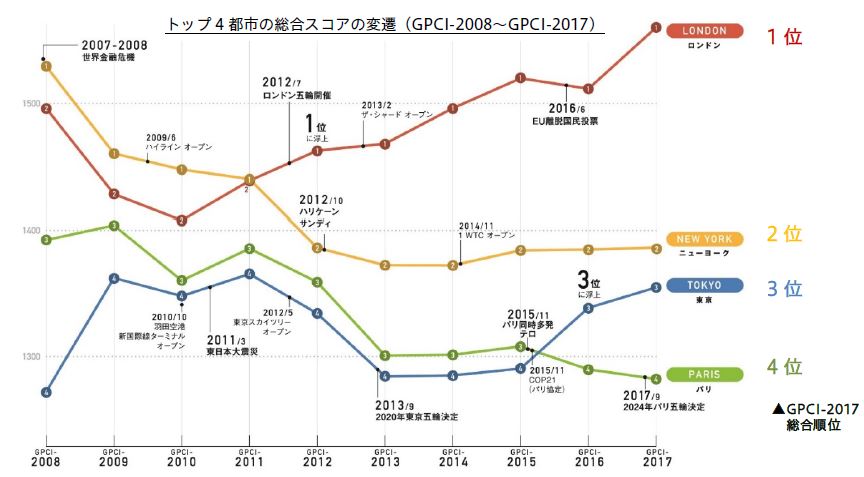 Tokyo's ranking in Economy falls from 1st to 4th due to a low GDP growth and weaker Yen. Tokyo also steps down from 6th to 14th in Livability because of lower scores in "Degree of Social Freedom, Fairness and Equality" and in "Risks to Mental Health."
Meanwhile, the increase in the number of international visitors and in the number of museums sends Tokyo from the 5th to the 4th rank in "Cultural Interaction," and Tokyo is propelled from 11th to 6th in "Accessibility" due to increases in the number of domestic and international passengers, due to the extension of direct international flight networks, and due to convenient commuting.
According to the survey, Tokyo remains behind in "Cultural Interaction" when compared to the 2 top cities (though it is getting closer) due to "poorer" receptive environments for international visitors (e.g. fewer high-end hotels) and due to fewer opportunities to experience the local culture, history and traditions.
Tokyo is also behind London and New York in terms of "Accessibility" and "International Transportation Network." The Institute stated that Tokyo must overcome its weakness in "Accessibility" while improving "Cultural Interaction" in order to become the world's No.1 city.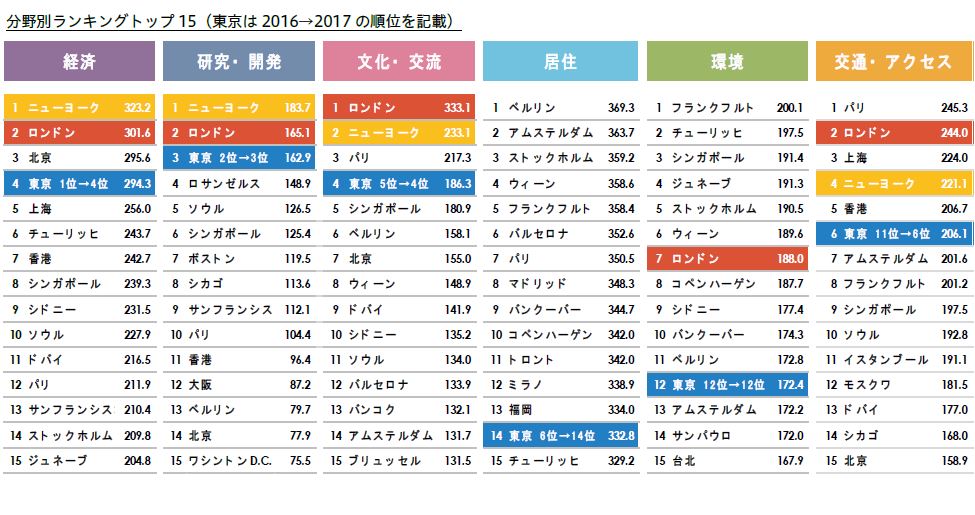 The survey targeted 44 major cities including Osaka and Fukuoka. Osaka is ranked 22nd (26th last year), and Fukuoka 37th (36th last year).