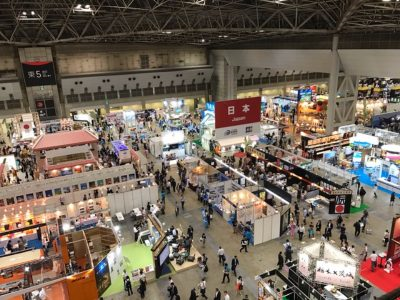 Tourism EXPO Japan 2018, which will be held from September 20 to 23 this year, will extend the exhibition period from three days before to all four days this year. Out of the four days, business days including a business meeting day will be available on September 20 and 21.
In the exhibition, three new theme areas of 'industrial tourism,' 'adventure tourism' and 'resort wedding' will be set up. Industrial tourism will appeal industrial heritages, sake breweries or food factories or historic industrial roads in Japan. Adventure tourism will introduce active tours, such as hiking, climbing, luxury camping and so forth. 
With a theme of proposing new travel forms, Tourism EXPO Japan 2018 will provide international buyers with business hints for traveling in Japan and general audiences with opportunities to boost their intellectual curiosities.