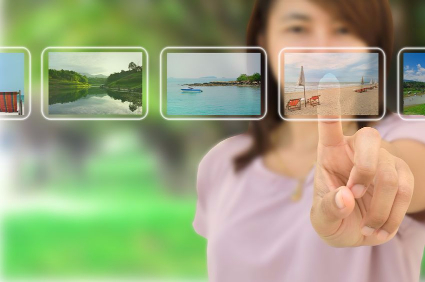 The summer travel trend survey 2017, conducted by VALUES, an internet behavior analysis provider, finds that Rakuten Travel was the Japan's most popular travel and transport-related site with 8.82 million unique users (-5.2%) in June 2017, followed by jalan.net with 8.59 million (+7.2%) and ANA with 4.73 million (+0.7%), JAL with 4.68 million (-13.4%) and TripAdvisor with 4.65 million (+26.2%). Unique users of Booking.com remarkably increased by 50.9% year on year to 2.76 million. 
The table below shows top 10 travel industry sites in terms of unique users in June 2017: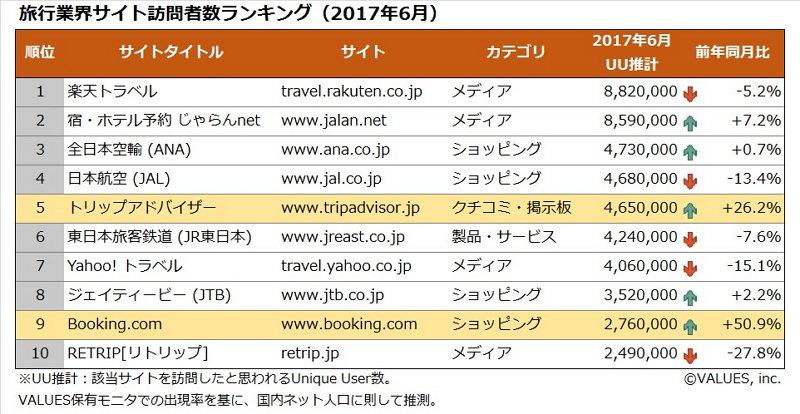 The biggest growth was found on icotto (+721.3%), which is a tourism and gourmet site operated by kakau.com. Users of travel meta-search trivago were also remarkably up 105.6% to 1.62 million partially because of its active TV CM. 
The table below shows the top 10 growth sites:
For travelers in Japan, the most popular site was jalan.net, followed by Rakuten Travel and tablog. For overseas travelers, ANA was No.1 site, followed by H.I.S. and JAL.
In Japanese