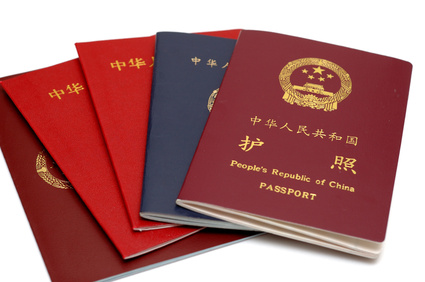 Chinese travel media Travel Daily announced the today's mobile travel market in China at WIT Japan 2016, reporting what happens on SNS or apps, OTA and so forth.
The China National Tourism Administration (CNTA)'s latest statistics shows that Chinese outbound travelers were up 12.25% year on year to 120 million in 2015 and are expected to increase by 8% to 200 million by 2020. In the third quarter of 2015, the most popular destination was also Thailand (a share of 14%), followed by Hong Kong (12%), Japan (11%), Korea (9%), Taiwan (8%), Macao (7%) and Singapore (4%). In 2015, about 70% of all Chinese outbound travelers went to Asia.
The most popular hotel category was three stars with a share of 45%, followed by four stars with 34% and five stars with 13%. As the ratios of home sharing and B&B was each 10% and 6%, lodging experiences has recently been diversified.
The online market depends on three BAT providers
One of the key factors in the travel market of China is mobile, as smart phones in use in China were 1,180 million mainly owned by generations after 1980's. The most popular apps are instant message WeChat with the cover rate of 76.3% and QQ with 76.1%.
It is noteworthy that 16 out of top 20 popular apps are offered by BAT, which stands for the biggest search engine Baidu, the biggest e-commerce platform Alibaba and SNS service provider Tencent.
Among them, Baidu particularly focuses on the travel business, owing stocks of the China's largest OTA Ctrip and also investing to Uber.
Alibaba manages the online payment service Ali Pay to grasp consumer trends and client data. For the travel business, Alibaba owns several brands under its umbrella.
Tencent has partnerships with the Chinese group buying website Meituan and eLong, a Ctrip-affiliated OTA.
Chinese travelers tend to use several travel apps
The market trend shows that Chinese travelers tend to use several travel apps according to their preferences. The Talking Data's data analysis in the end of October 2015 finds that Chinese users downloading one travel-related app reached 390 million in 2015, which accounted for 30% of the total population, and the number is certainly expected to increase in 2016.
Another Taking Data 's survey shows that use of apps vary with regions. For instance, popular apps were education and radio in Beijing, 020 and transportation in Shanghai, app market and videogame in Guangzhou, videogame and radio in Tianjin or bank and photo in Hangzhou.
Interestingly, Chinese users tend to use and compare several travel apps. About 25% of Ctrip app users install Qunar app, and about 20% of Qunar app users use Ctrip app. Also, about 30% of Booking.com users use each Ctrip and Qunar as well.
In Japanese