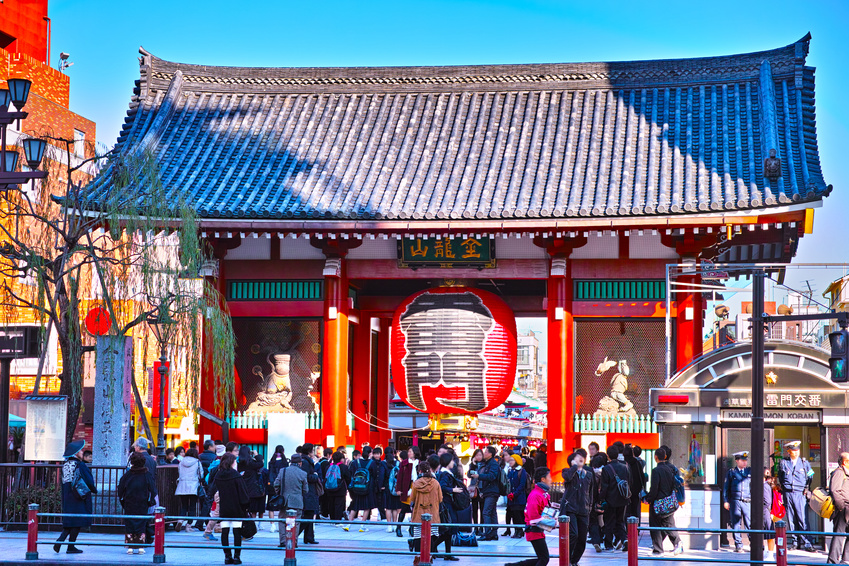 TripAdvisor announced that word of mouths for tourist spots in Japan by international travelers increased by about 1.5 times year on year in 2016.
Regarding word of mouths for prefectures, a share of top five prefectures (Tokyo, Hokkaido, Kanagawa, Osaka and Okinawa) in Japanese accounted for 45% of the total, while a share of top five (Tokyo, Kyoto, Osaka, Hokkaido and Okinawa) in foreign languages for 66%. The top five prefectures were unchanged both in Japanese and in foreign languages. The highest growth rates were found in Saitama in Japanese and Okinawa in foreign languages.
The table below shows word of mouths by prefecture in Japanese (left) and foreign languages (right):

The comparison of word of mouths between Japanese and foreign languages indicated differences of interested tourist spots between Japanese and international travelers.
The tables below show top ten popular tourist spots in the top five prefectures based on word of mouths in Japanese and in foreign languages.
Tokyo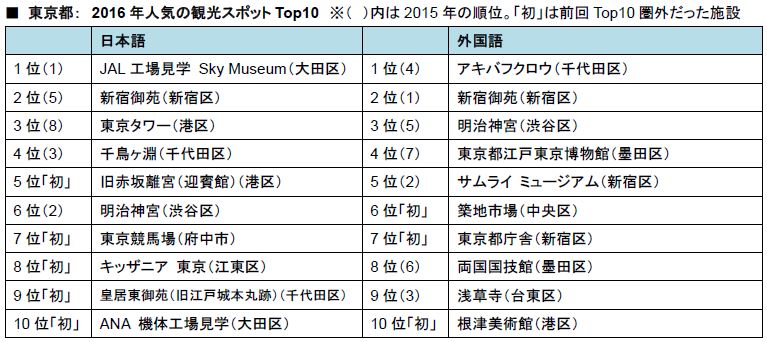 Hokkaido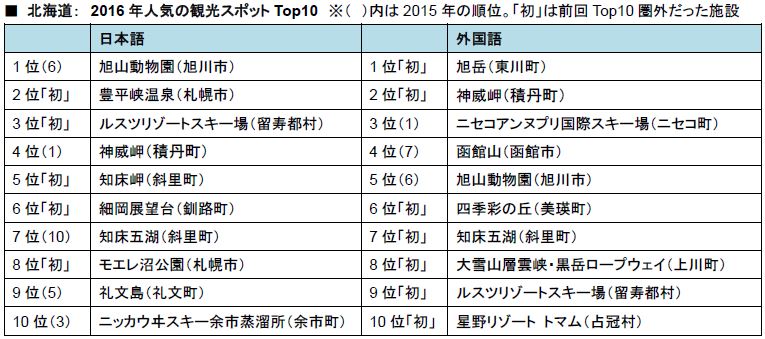 Kyoto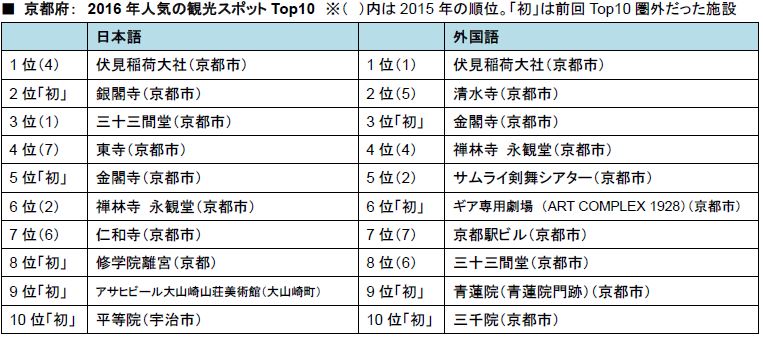 Osaka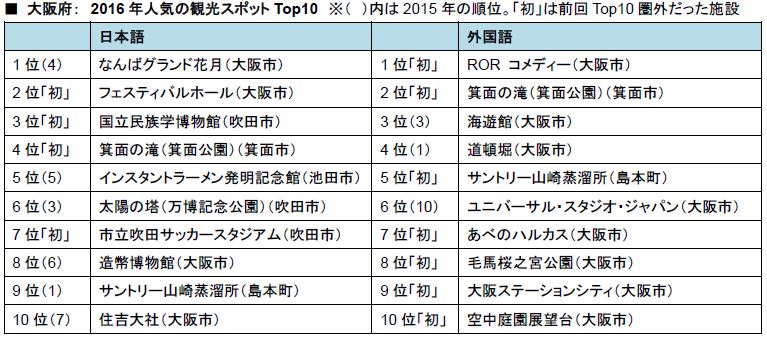 Okinawa