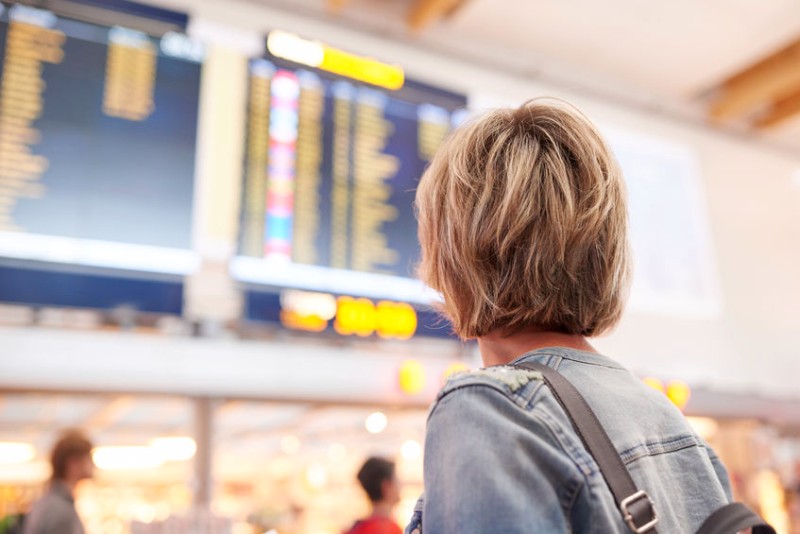 The Japan National Tourism Organization (JNTO)'s statistics in March 2018 finds that Japan received 151,000 visitors from U.S.A. (+15.3%), 47,500 from Australia (+18.9%) and 36,400 from U.K. (+16.0%). The result in U.S.A. was record-high on a single month basis, and the results in Australia and U.K. were record-high for March.
The table below shows changes of visitors from Australia, U.S. and U.K. in the past 12 months: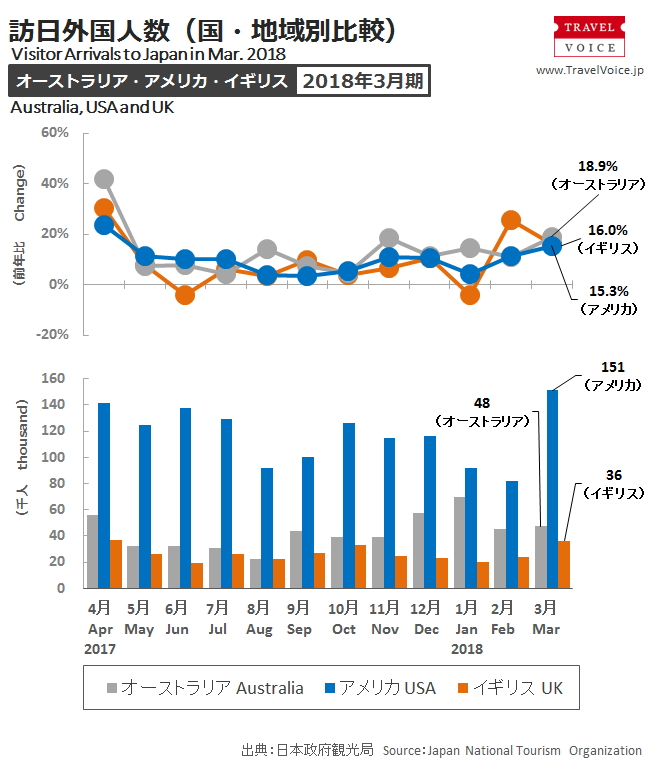 JNTO analyzed that growth of visitors from the above three markets mainly resulted from shift of the Easter Break from the end of March last year to the middle of April this year. In U.S.A. and Australia, extension of the air networks and increases in media exposures about Japan boosted the markets, and continuous promotional activities were effective in the U.K. market.