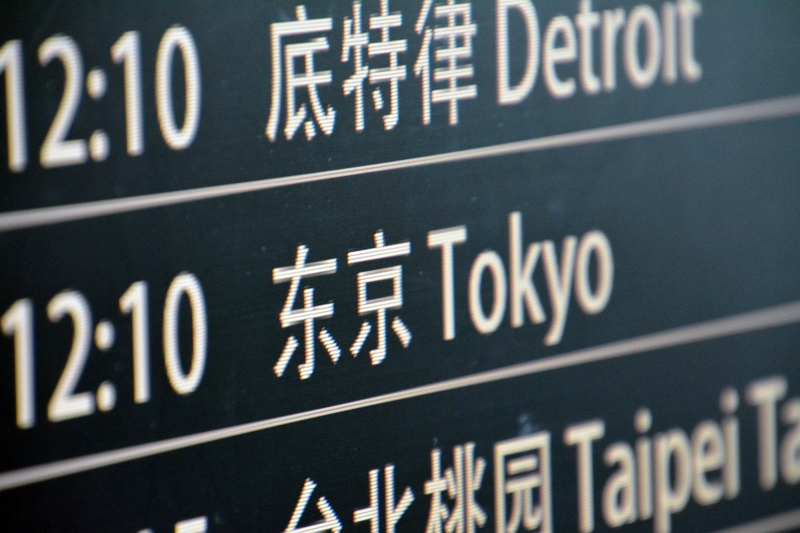 The Japan National Tourism Organization (JNTO)'s statistics for September 2018 finds that Japan received 479,700 from South Korea (-13.9% year on year), 652,700 visitors from China (-3.8%), 126,200 from Hong Kong (-23.8%), and 329,100 from Taiwan (-5.4%). The monthly reductions resulted from shutdowns of Kansai Airport after the 21st Typhoon hit Kansai area and of Sapporo Airport after the big earthquake occurred in eastern Hokkaido.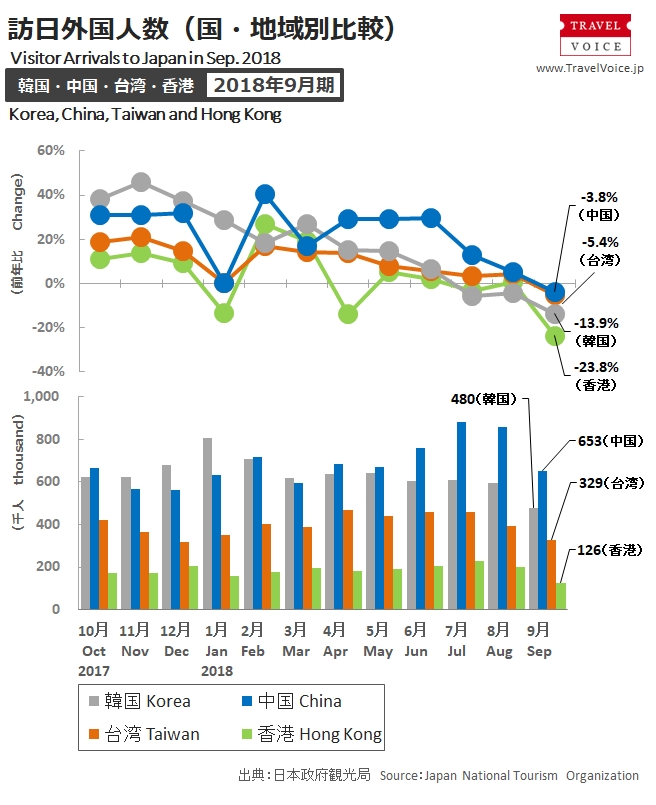 In Korea, demand recovery could be seen in late September because the autumn break shifted from early October last year to late September this year despite the market was damaged by the natural disasters. In China, many cancelations of group travels and cruise ships were seen due to the natural disasters.
In Hong Kong, the 22nd Typhoon hitting Hong Kong in addition to the natural disasters in Japan negatively affected the market. In Taiwan, three consecutive holidays boosted the outbound market for Japan, however an influence from the natural disasters was big in the same manner as other three markets.