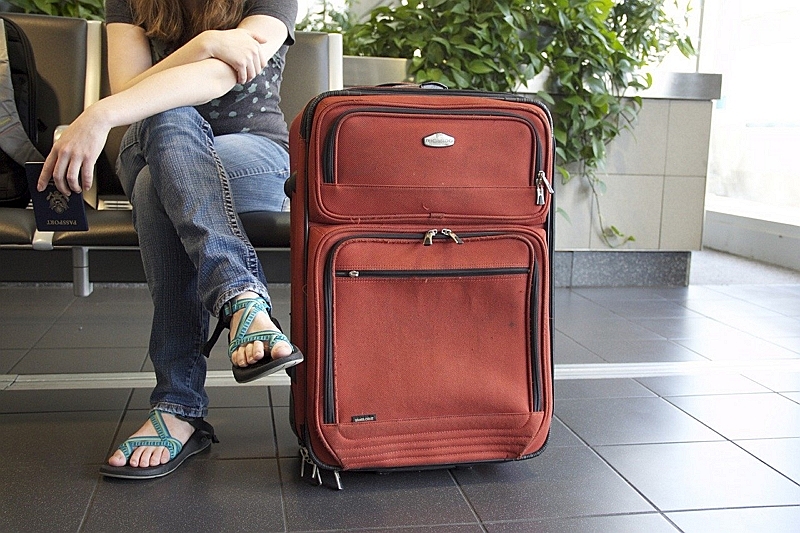 Japan Tourism Agency announced that sales of 48 major travel companies unprecedentedly reduced by 87.4% year on year to 52.2 billion JPY in total in July 2020, as the entire travel market was still damaged by travel suspensions or postponements due COVID-19.
The monthly reduction rate, however, improved from 97.6% in May and 92.9% in June. Sales of domestic travel saw 10 point up in July compared to 87.9% reduction in June, amounting to 49.2 billion JPY in July (-78.4%).
The unprecedented reductions were still seen in overseas travel (down 98.8% to 2 billion JPY and inbound travel (down 94.6% to 956 million JPY).
Sales of package tour brand products were divided into 14.4 billion JPY (-81.3%) with 461,536 customers (-82.6%) for domestic travel, 4.4 million JPY with 15 customers for overseas travel and zero for inbound travel.
All of the companies continued suffering from large reductions of their sales: JTB reducing by 82.1% to 25 billion JPY, NTA by 85.9% to 5 billion JPY, JAL PAK by 88% to 4.1 billion JPY, ANA Sales by 82.2% to 3.1 billion JPY and KNT-CT by 93.3% to 2.6 billion JPY.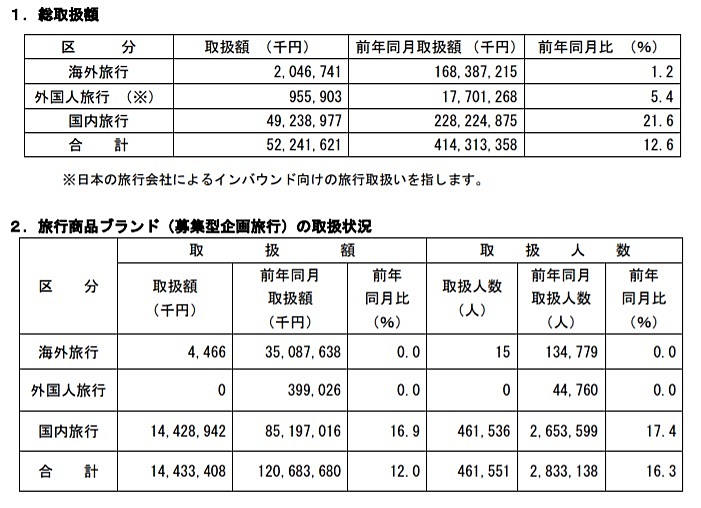 観光庁:報道資料より