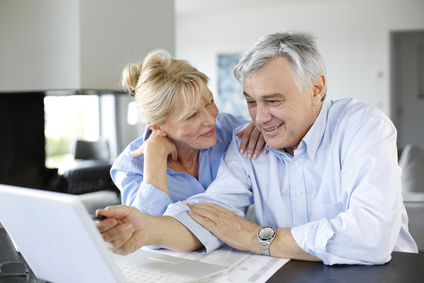 The latest survey on digital lives of 40's to 60's, conducted by Hakuhodo Shin Otona Ken, a researcher for a new adult market, finds that the digital device with the highest ownership among the generation was PC (95.7%), followed by mobile phone except smart phone (48.5%), smart phone (48.3%) and tablet (20.9%).
The top thing to do on a digital device was to see a website (97.3%), followed by e-mail (92.7%), online shopping (69.1%) and movie posting service (36.5%). Interestingly, a share of online shopping among 50's and 60's was higher than 40's.
The table below shows purposes to use digital devices: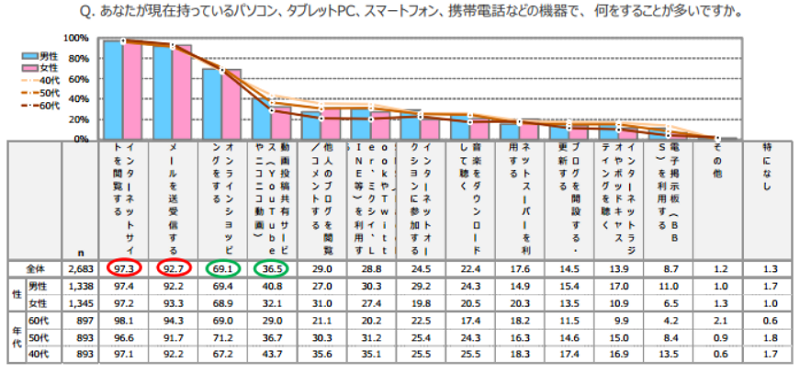 In terms of SNS, LINE, the Japan's leading communication app, was frequently used as a communication tool with families or friends. A share of 60's who use it to communicate with families (children or grandchildren) in a remote area reached 56.3%.
The popular apps for communication with old friends were Facebook (44% in 40's, 43.2% in 50's and 38.9% in 60's) and mixi (44.9% in 40's, 38% in 50's and 46.5% in 60's).
The survey was conducted in Tokyo, Saitama, Chiba, Kanagawa and local middle-size cities in the period from March 20 to 22 2015. Samples were 2,700.
In Japanese