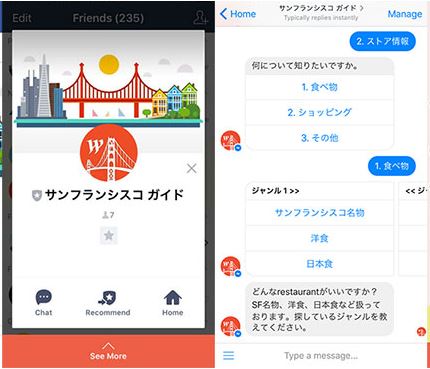 JCB and Open Innovation Lab (Inno Lab) have jointly developed AI-based Chatbot overseas travel guide service for Japanese travelers. Before the full-scale commercial service is started, demonstrations were performed for 40 Japanese traveler monitors in Silicon Valley in the period from January 23 to 27 2017.
The service is to provide Japanese travelers with guide information on local tourist spots or commercial facilities on Chatbot. A traveler can have questions through chat on LINE or Facebook Messenger and also search information from provided menus, and then Chatbot quickly finds answers.
The service also has a function to push a variety of information from tourist spots or commercial facilities according to information input by a traveler, which is expected to encourage a traveler to excursion or spend money.