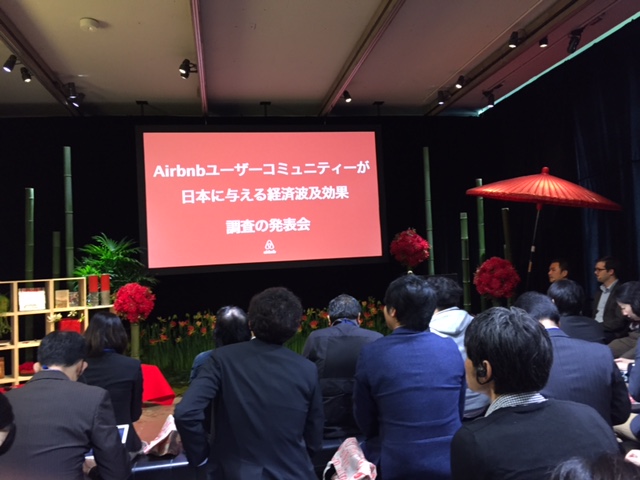 Airbnb recently revealed at a news conference on economic effects by Airbnb that Airbnb users brought about an economic effect of 221.99 billion JPN a year and created 21,791 jobs in Japan. Yasuyuki Tanabe, Country Manager of Airbnb Japan, said, "Japan is the fastest growing market in the world." A total of 525,000 foreigner guests used Airbnb listings in Japan for the last year (July 2014 to June 2015), and Airbnb offers about 21,000 listings in Japan today, which were up 373% year on year.
Meantime, the number of Airbnb users living in Japan was 96,000, which were divided into 66% in foreign countries and 34% in Japan.
In the world, Airbnb users are expected to reach more than 60 million in 2015, and in the summer 2015 only, Airbnb was used by 17 million, which were 353 times more than a year earlier, according to Airbnb.
The Airbnb survey finds that ninety percent of all users chose Airbnb because they wanted to live like locals. Another major reasons were 'to discover a certain area deeply (80%)' and 'to travel together with family, partners, children or friends (77%).'
"A host and a guest can be equal on the bilateral reviews," Tanabe said. "Airbnb has a variety of functions to secure safe stay, such as registration of passport information and telephone number or linkage with personal SNS." Also, he introduced the customer support service to solve troubles and a host guarantee service with an insurance of up to 100 million JPN. In the summer 2015, Airbnb solved 300 troubles, which represented a low incidence of 0.002%.
In Japanese