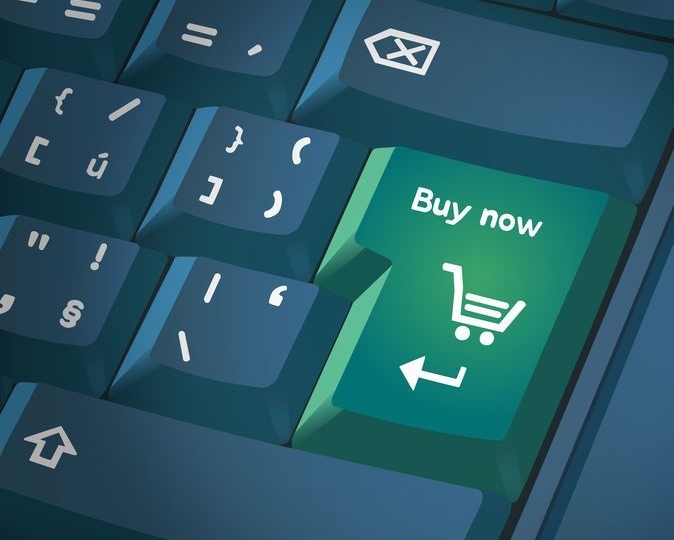 Nielsen, a digital marketing survey and data analysis provider, announced that Amazon users in Japan were up 10% year on year to 50.04 million in April 2019. The large growths were found in mercari with 33% up to 22.16 million and Rakuma with 34% up to 11.15 million. Rakuten users were just up 8% to 48.04 million. 
Compared to a year ago, PC users for Amazon and Rakuten reduced to below 30% of the total, and instead mobile users increased from 65% to 73% for Amazon and from 69% to 78% for Rakuten, as the graph below shows.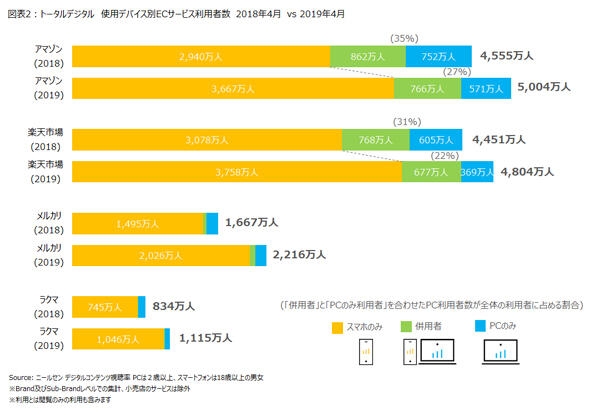 Looking at mobile users for Amazon, Rakuten, mercari and Rakuam by gender, only Amazon increased female users, and other three increased male users.