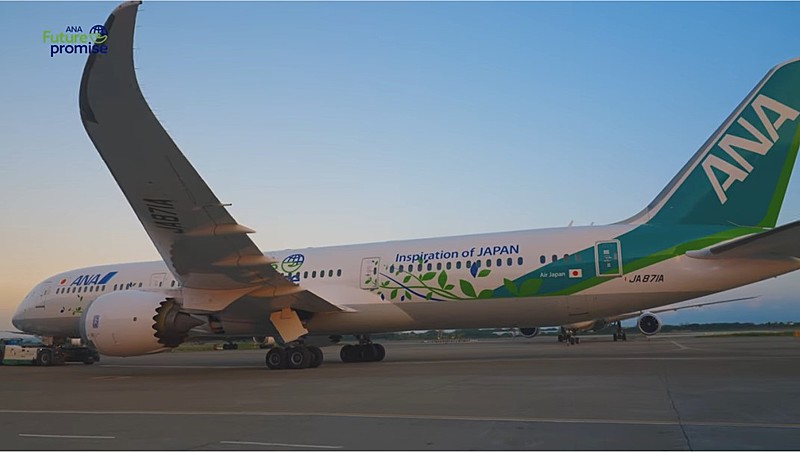 ANA began flying special livery 'ANA Green Jet' as one of 'ANA Future Promise' initiatives, appealing the airline's efforts for sustainable society. The first green Boeing 787 is operated for scheduled Haneda-San Francisco flights on October 5 2022, followed by the second one on some domestic routes in November.
The aircraft features "shark skin effect" with its riblet texture, developed by aNikon Corporation, which is expected to decrease in air resistance and CO2 emission reduction of the aircraft.
In the cabin, special headrest covers using vegan leather, which were developed by Toray Industries and venture company appcycle respectively, are equipped.
Also, the cabin is colored with special in-flight lighting, and specially-arranged background music is expected to relax passengers.