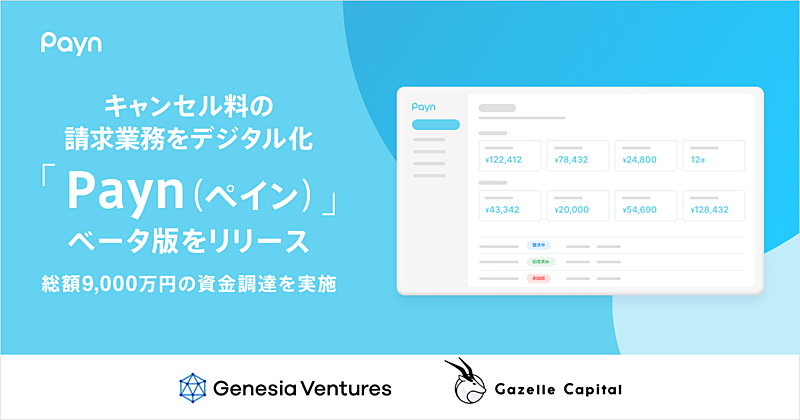 Payn, a Japanese startup, has released bata 'Payn' to automatize a billing service for hotels or restaurants which have troubles with recouping cancellation fees.
Payn was established by Kyohei Yamashita, who was a founder of 'Cansell,' a marketplace to sell and buy accommodation booking rights. Cansell terminated the business in March 2022 because of serious downturn amid the pandemic.
Payn raised 90 million JPY in funding from Genesia Venture and Gazelle Capital in order to release official Payn and recruit staff for product development and customer support.
Hotels or restaurants have troubles with no show or workload in recouping cancellation fees. Payn helps them solve the troubles on a digital platform, which is fully automatize a billing service with only one-minute maneuver.
The platform also enables staff to share billing information and to issue coupons to customers who pay cancellation fees.
Payn monetizes the service with commission fees on recouping cancellation fees.