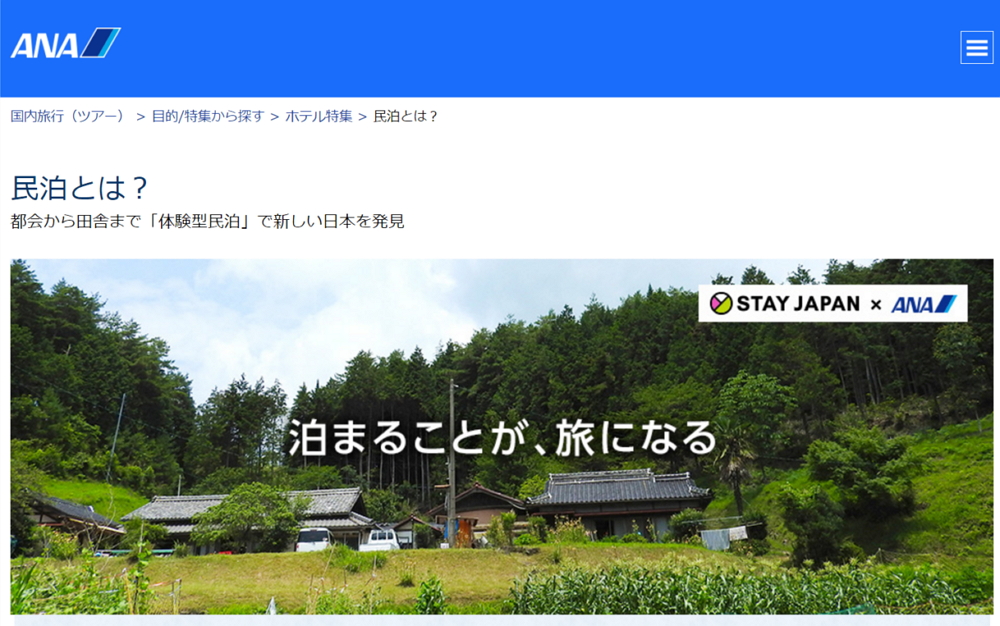 ANA Sales, the ANA Group's travel service company, and Hyakusenrenma, the Japan's vacation rental provider, reached an agreement on a business partnership between ANA Sales and STAY JAPAN, which is provided by Tomareru, a subsidiary of Hyakusenrenma.
According to the agreement, ANA Sales will begin selling domestic travel tours with air tickets and STAY JAPAN's offering experience plans or vacation rentals packaged in FY2017. The products will be sold on Tabisaku, the ANA Sales' dynamic package brand, and ANA Sky Holiday, the ANA Sales' domestic package tour brand.
The ANA website has already started introducing STAY JAPAN's vacation rental products. ANA Sales commented that the travel whole seller is trying to propose a new travel style by taking advantage of each company's resources.
In Japanese