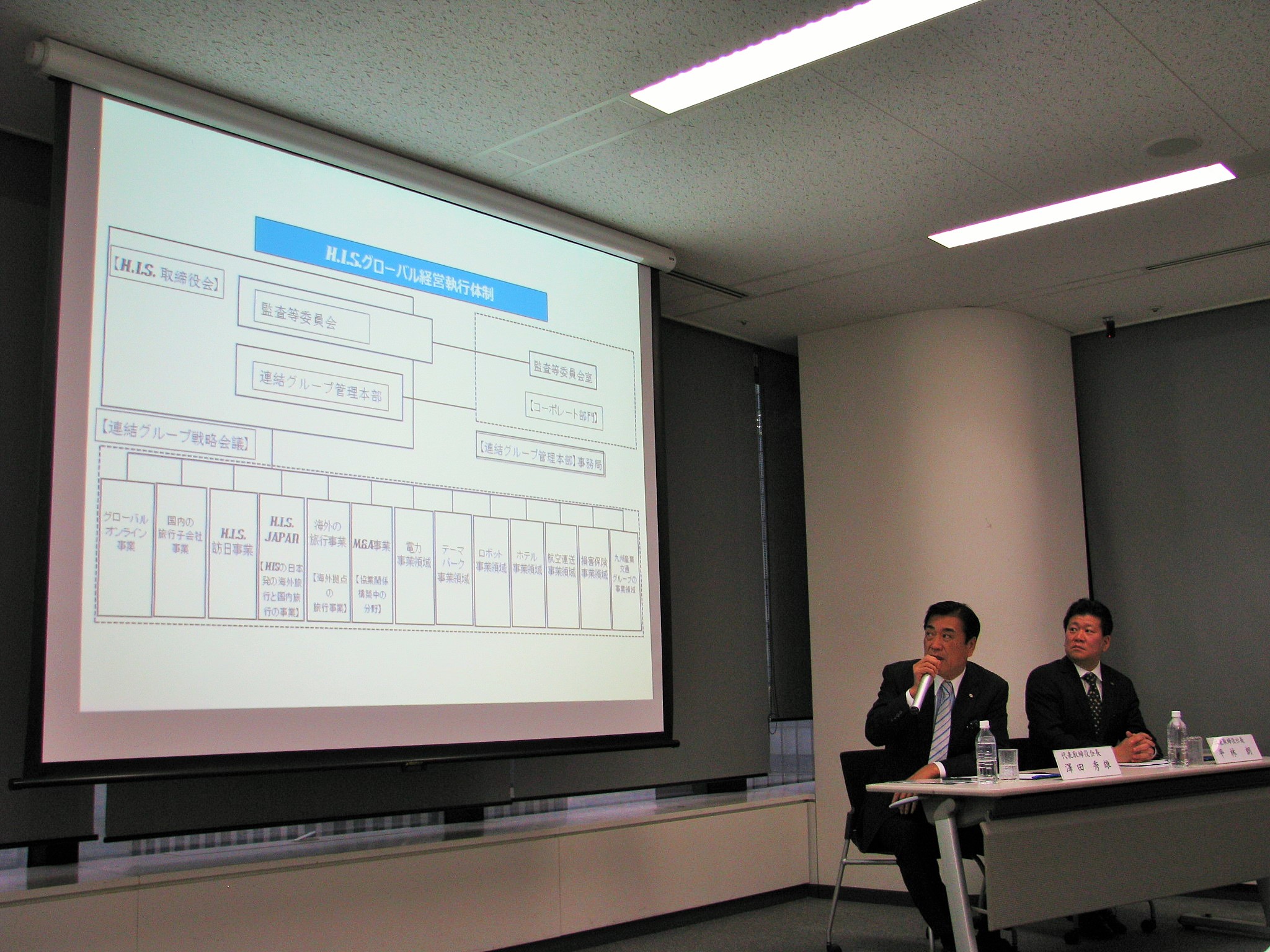 HIS is trying to change its travel business model to OTA to compete with the world. "The business model of general travel company is already aging. We are trying to establish a new business model, bringing a world-class OTA into view," Hideo Sawada, HIS chairman, said at a news conference. "HIS has competed with JTB to become No.1 travel company in Japan. From now on, we are challenging to become No.1 travel company in Asia."
Also, HIS introduced a new corporate company system on November 1 2016, expecting to move to a holding company system three to five years later. With the new system, HIS aims to bring up new businesses like electric power, hotel, robot or agriculture as core businesses in addition to travel and theme park five to 10 years later, trying to outgrow the today's travel company.
To propel the business change, Hideo Sawada took office as president and CEO, and Akira Hirabayashi, HIS president, moved to vice chairman who is also responsible for M&A and global online business. "Global online business will be separated from the current travel business. The market is drastically changing as new business models including overseas major OTAs come into the market from different industries. We are establishing a new global online business model," Hirabayashi said. HIS prepares about 50 billion JPY for M&A.
A main reason for launch of the corporate company system is that HIS group aims to diversify its business fields. "In the last six years since HIS took over Huis Ten Bosch (HTB), new businesses have been created, like HTB Energy and Henn na Hotel," Sawada said. HIS aims to develop 100 hotels in the world. "Our hotel business has potentiality to earn 20 to 30 million JPY a year," Sawada said. "We manages HTB in the same manner as a nation because the theme park has the almost same size as Monaco. Energy, robot or agriculture will be a core business for HIS."
Travel business under the new company system is primarily divided into global online business, travel subsidiary business in Japan, HIS inbound travel business, HIS Japan and travel business in foreign countries. The outbound travel business from Japan and travel in Japan business are managed by HIS Japan.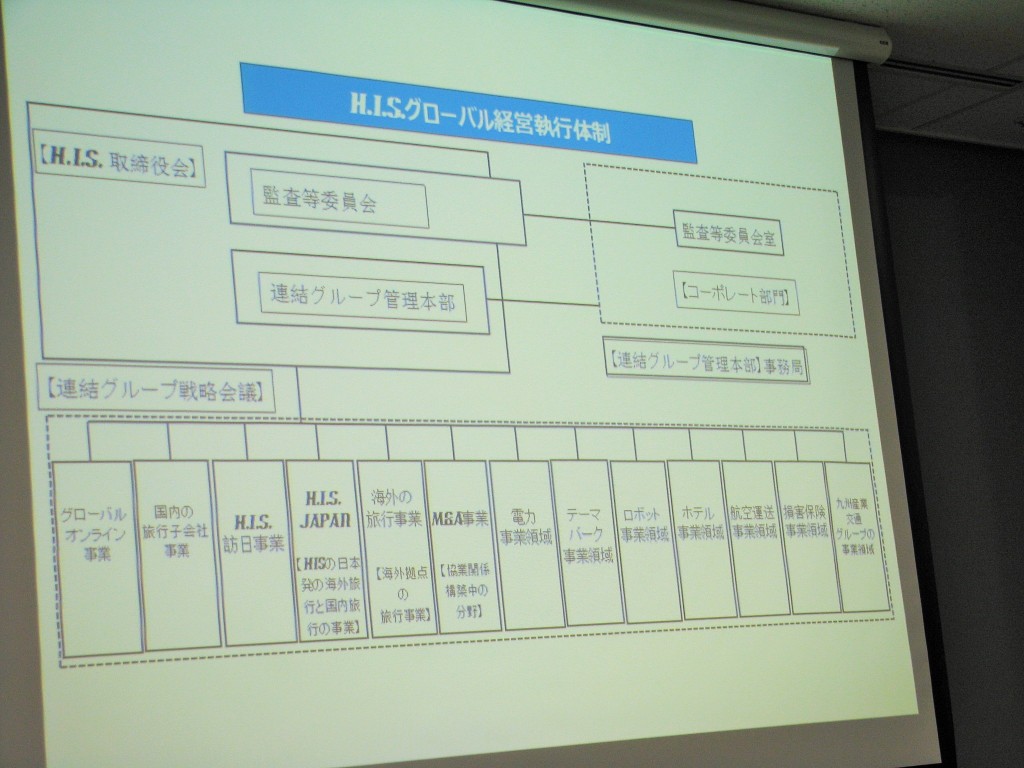 In Japanese