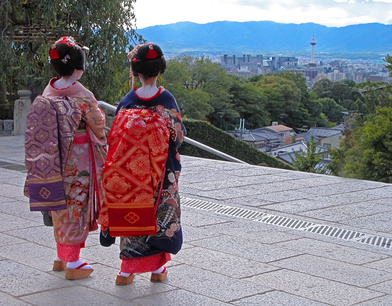 Teikoku Databank Kyoto Office announced that sales of 145 accommodations in Kyoto Prefectures in 2014 increased by 4.4% year on year to 104.6 billion JPY in total, exceeding 100 billion JPY for two years in a row.
In detail, nine out of 15 accommodations with annual sales from 500 million JPY to 1,000 million JPY successfully increased annual sales. In the business scale of annual sales from 1,000 million JPY to 5,000 million JPY, about seventy percent of the total resulted in year-on-year growth of annual sales, and all of three accommodations with annual sales of 5,000 million JPY or more increased annual sales. In contrast, unchanged sales were found in 55.6% of all small-sized accommodations with 100 annual sales of million JPY or less.

The top accommodation provider was West Japan Railway Hotel Development, managing Hotel Granvia Kyoto, with annual sales of 30.5 billion JPY (+4.9%), followed by Kyoto Hotel Group, managing Kyoto Hotel Okura, with annual sales of 10.5 billion JPY (+0.3%) and Kyoto Tower, managing Kyoto Tower Hotel, with annual sales of 5.2 billion JPY (+6.8%).
The survey was conducted to 145 hotels and ryokans registered in COSMOS2, the Teikoku Databank's database, as of January 2016.
In Japanese