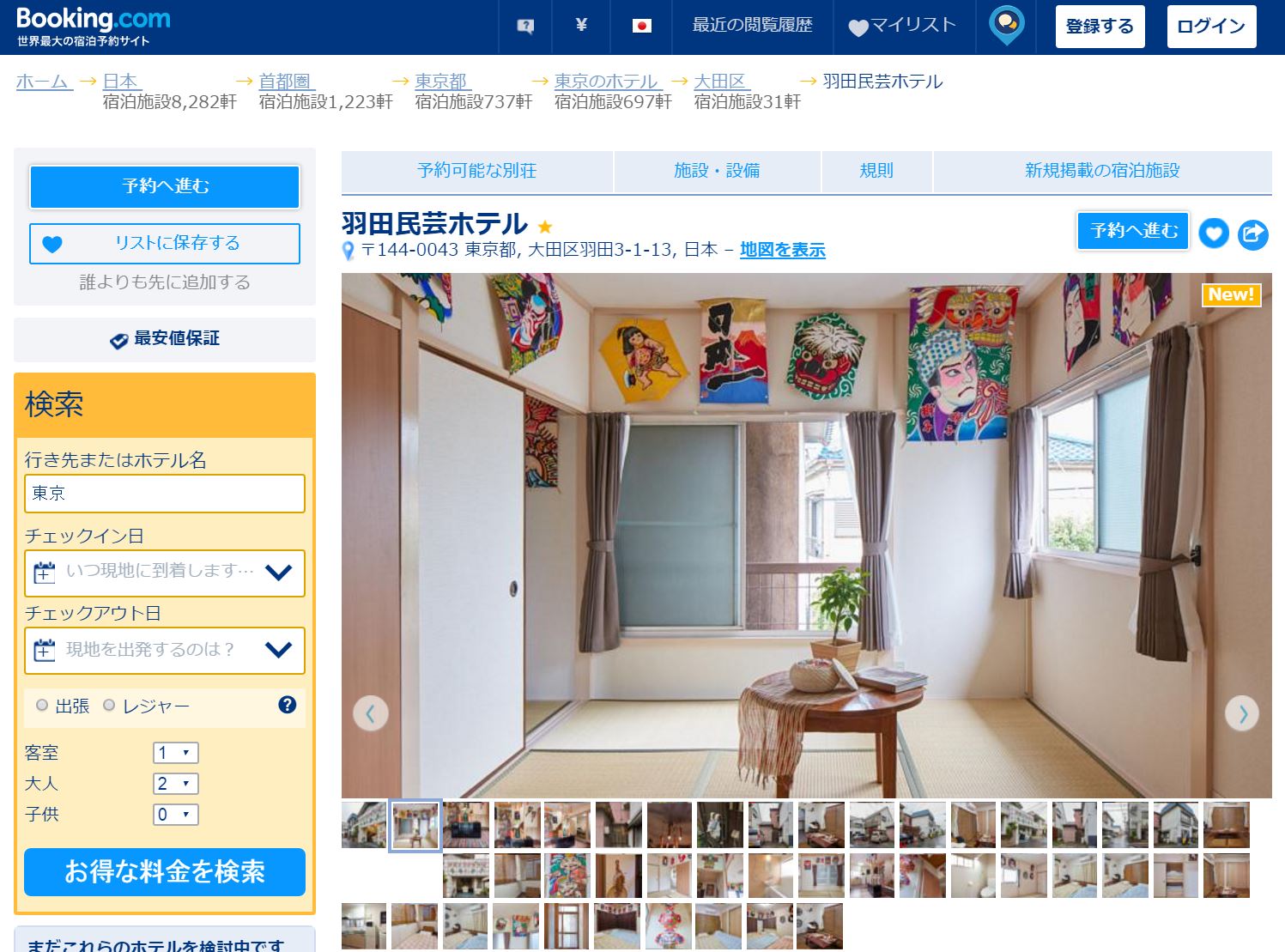 Booking.com has begun listing licensed vacation rental properties as its second house category on its booking site in Japanese, which is placed as the first stage of demonstrations to grasp vacation rental demand in Japan. The first listed property is Haneda Mingei Hotel with three rooms in Ota, Tokyo, and a booking of six nights or more can be accepted.
Pepijn Rijvers. Chief Marketing Officer at Booking.com said that Booking.com deals with professional-controlled properties only to provide customers with comfortable lodging experiences. In Japan, several neighborhood problems are reported. Rijvers said that Booking.com is thinking about the future vacation rental business, carefully looking at regulatory development in Japan and customer needs.
If the OTA judges that the service is demanded by international visitors, they have an idea to increase authorized vacation rental properties on its list. Rijvers did not agree that the vacation rental market will be a threat against existing hotels. The vacation rental service extends lodging options for customers, according to Booking.com.
It is true that many Booking.com customers mainly from Europe look for Japan's original lodging experiences, such as capsule hotel or Japanese old house.
In Japanese