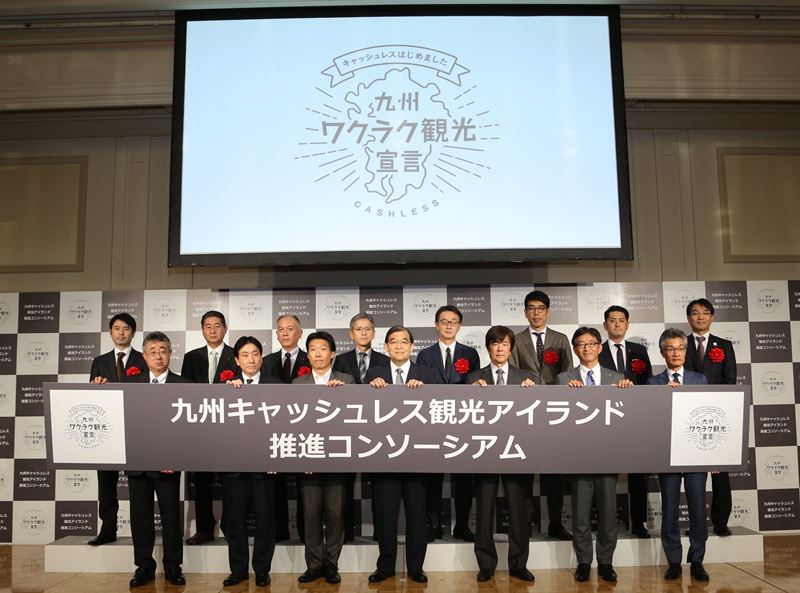 'Kyushu Cashless Tourism Island Promotion Consortium, was launched to develop a cashless payment infrastructure over Kyushu. The consortium will invite partner companies or organizations to exchange information on cashless payments by international visitors, which are expected to bring about economic revitalization in Kyushu, sharing cashless payment method as an urgent issue to increase international visitors and expand their spending.
International visitors to entire Kyushu reached about 5 million in 2017, which accounted for 17.9% of the total. Out of the total, Chinese visitors were 1.8 million with a share of 36%, however the share was just 5% except cruise travelers.
Interests in Kyushu among Chinese travelers are very high, as special tours created jointly by JR Kyushu and Alibaba Group on Fliggy, an Alibaba travel site, were sold out within one minute after selling.
The consortium is led by Koji Karaike, JR Kyushu Chairman, and joined by Gru-Navi, GMO, NTT docomo, Softbank-affiliated PayPay and LINE Pay as partners. Alibaba plays a role of an organizer, and administrative companies include JR Kyushu, Iwasaki Group, Daiichi Koutsu Sangyo, Nishi-Nippon Railroad, Phoenix Resort, Fukuoka Jisho and Mitsubishi Estate Simon.