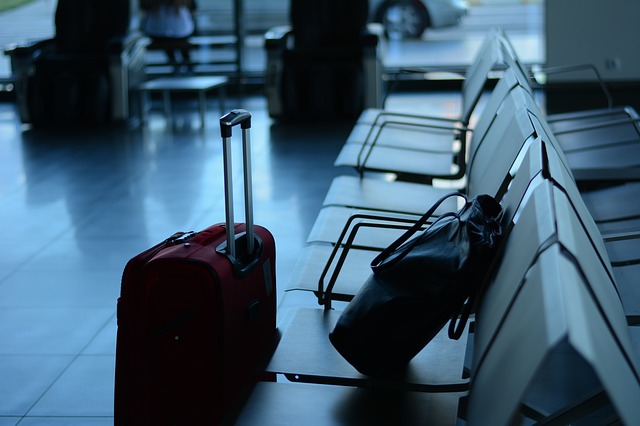 Japan Tourism Agency reported that guest nights in Japan totaled 44.5 million in July 2018, 3.0% fewer nights than a year earlier (according to the secondary report). While Japanese guest nights were down 6.4% to 35.9 million primarily due to influences from the heavy rain disaster in western Japan. International guest nights, however, were up 14.4% to record-high 8.6 million for July, and the share accounted for 19.3% of the total.
The nationwide occupancy rate was 61.9% on average, almost the same level as 62% a year earlier. By type of accommodation, the occupancy rate of city hotels leveled off, but the rates of budget hotel, resort hotel, ryokan and temporary guesthouse were down year on year. By prefecture, the rate in Tokyo was highest with 81.5%, particularly high with 85.9% for budget hotel and 85.4% for city hotel.
The graph below shows changes of the occupancy rate by type of accommodation: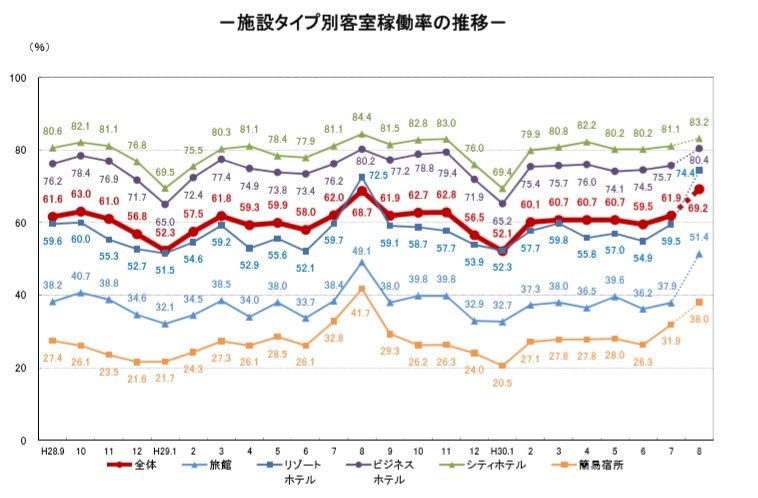 By international nationality, guest nights in the top five markets of China, Taiwan, South Korea, Hong Kong and U.S.A. accounted for three-fourth of the total. Top was China with 2.33 million guest nights (+22.1%) with high popularity to stay in Shizuoka, Nara, Aichi and Mie. Guest nights of fifth U.S.A. were up 16.6% year on year, while those of Taiwan, South Korea and Hong Kong slightly down. The highest growth rate was 50.6% of 14th Italy.
According to the first report, guest nights in Japan totaled 56.2 million in August 2018, 1.1% fewer nights than a year earlier. The monthly total consisted of 7.2 million international guest nights (+14.8%) and 48.5 million Japanese guest nights (-3.2%). The nationwide occupancy rate was 69.2%, slightly higher than 68.7% a year earlier.