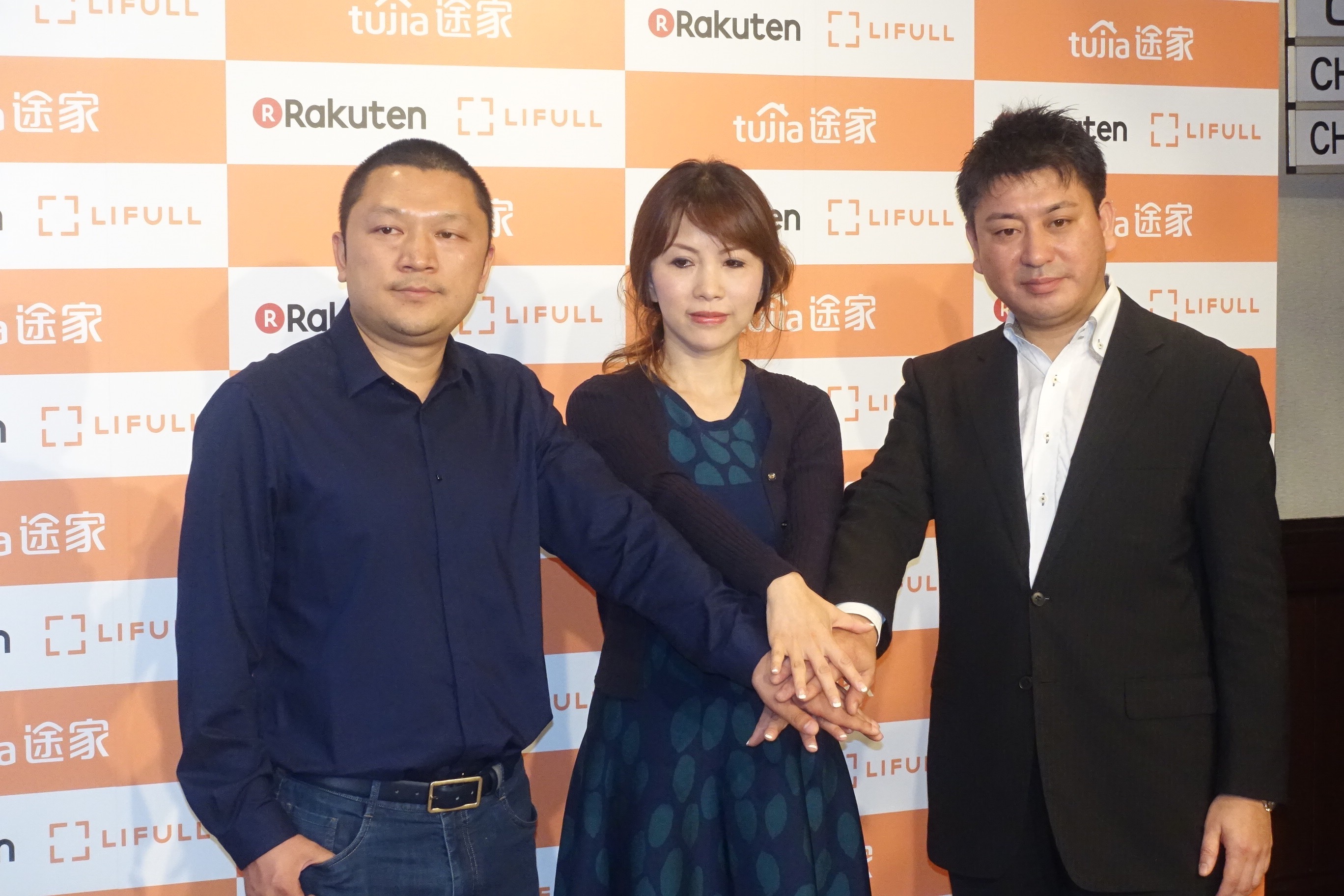 Tujia, the largest vacation rental platform of China, and Rakuten LIFULL STAY, the vacation rental provider of Rakuten Group, have concluded a business partnership agreement on expansion of the vacation rental business in Japan. According to the partnership, Rakuten LIFULL STAY will provide the Tujia platform with its properties listed on Vacation Stay, and also both of the companies will work together for marketing activities to increase travelers from China to Japan.
Changle Yang, COO of Tujia Network Technology (Beijing), said at an interview with Travel Voice, "Our strategy for Japan matches the Rakuten's business plan. We have judged the partnership will benefit us form a long-term viewpoint, as the vacation rental law is expected to be enforced in the next year," although it is not until the law is effective that Rakuten LIFULL will begin its service. 
Tujia have already tied up with Relux, the Japan's booking site for luxury lodgings. With the partnership with Rakuten, Tujia is accelerating exploitation of listed properties in Japan. 
Munekatsu Ota, President of Rakuten LIFULL STAY, said at a news conference that the partnership with Tujia is expected to help us collect customers from China. Tujia is the third partnership with overseas vacation rental platforms for Rakuten following HomeAway of U.S. and AsiaYo! of Taiwan. All of properties listed on Vacation Stay may be distributed to the Tujia platform, according to Ota.
Tomoko Suzuki, President of Tujia Japan, explained its strategy for the Japan market, including expansion of the host support system and enrichment of related service, such as cleaning, insurance, smart metes for water and electric supplies or smart key. Also, she reveled an idea that Tujia will increase properties in LCC destinations in Japan because LCC is compatible with vacation rental.
In addition, Tujia Japan will launch its original site to deliver tourism information of Japan to Chinese users. Yang said that the same sort of sites have already been launched in Singapore, Thailand and Korea, which contribute to increase travelers from China to those markets. 
Tujia has forecasted that the vacation rental market scale for Chinese travelers in Japan will grow to 50 billion JPY in 2020 and 62.5 billion JPY in 2025 in accordance with an increase in Chinese travelers. Yang said, "Japan is one of the top priority in our overseas strategy. We are confident of growing the market." Tujia Japan targets sales of 25 billion JPY with 100,000 listed properties by 2020 and 30 billion JPY with 200,000 listed properties by 2025. The sale goals reach half of the expected market scales.