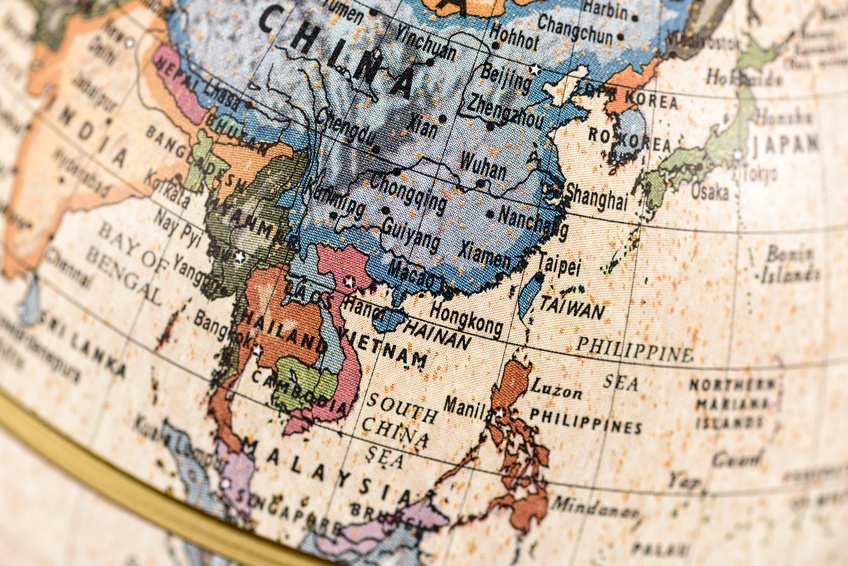 The Japan National Tourism Organization (JNTO)'s statistics for June 2017 finds that Japan received 51,800 visitors from Thailand (+8.1%), 36,300 from Singapore (+11.4%), 30,000 from Malaysia (+8.1%) and 38,300 from Indonesia (+67.3%). Visitors from Thailand, Malaysia and Indonesia markets broke the previous June records.
The table below shows changes of visitors from the four markets in the last 12 months: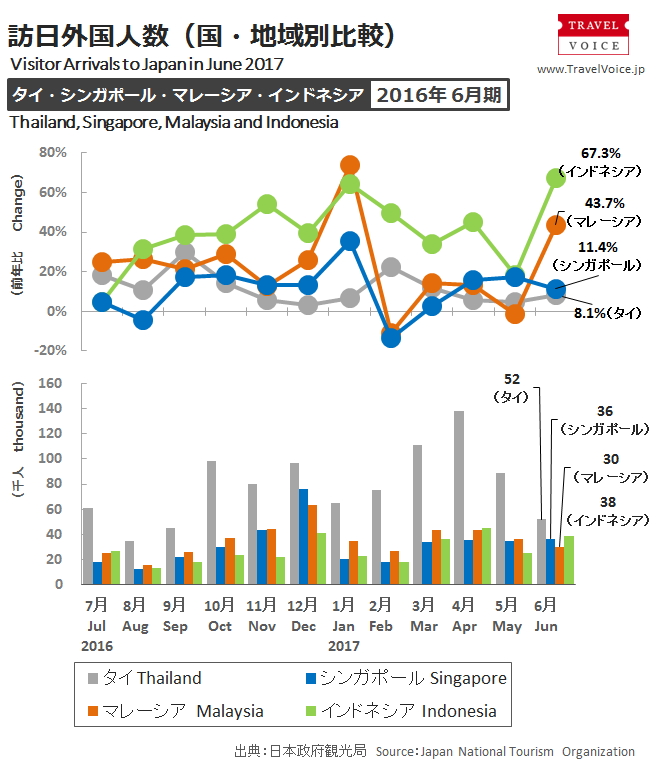 According to the JNTO's analysis, the large growth of Indonesian visitors resulted from the Lebaran holiday period after Ramadan and new national holidays in June and lower airfares for Japan. The Malaysian market was boosted by the Hari Raya Puasa holiday period and effective promotional campaigns. In Thailand, lower priced Japan products for FIT and an increase in incentive tours contributed to the monthly growth. In Singapore, promotional campaigns targeting school holidays worked effectively.