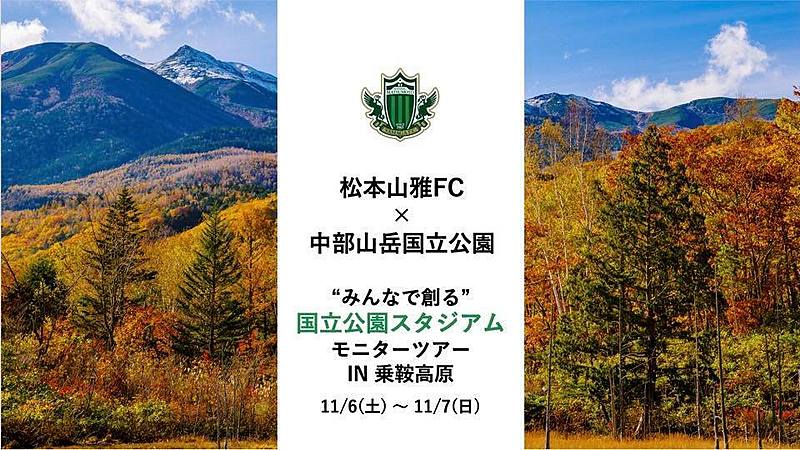 Club Tourism, a Japanese travel company, and Future Sessions, a project promotor for public organizations, produce National Park tours in ties up with local J. League professional football clubs. The program is part of 'Overnight tour promotion program in National Parks' led by Ministry of Environment with a purpose to revitalize local economy damaged by COVID-19.
For the program, monitor tours will be performed with 'Gainare Tottori' for an overnight tour in Daisen-Oki National Park and 'Matsumoto Yamaga F.C.' for an overnight tour in 'Chubusangaku National Park'
The tours have purposes to deliver attractions of the National Parks and to encourage people to raise awareness of nature preservation and at the same time to select the Parks as leisure destinations.